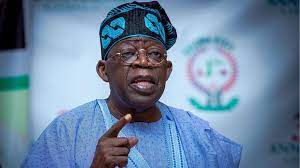 By Bolade Emupenne
Removal of Fuel Subsidy without palliative measures in place is suicidal. And the diversionary tactics of not probing all who have enriched themselves thereby is the height of political hypocrisy.
Naira Devaluation without consolidating on nation's economic potentials is counter-productive and needless.
Systematic withdrawal of educational aid through the introduction of a clumsy student loan is not any less laughable.
Planned unjustified Hike in electricity tariff as from 1st of July 2023, in an era of epileptic and paralytic power supply, will further diminish investment profiles in an already strangulated economy. This is even an afront on the humanity of Nigerians who pays the DISCOS for supplying darkness mostly, without any useful roles played by NERC.
Dignifying the Cabals and criminal elements behind the abuse of fuel subsidy scheme while unleashing terror on the average Nigerians who always have nothing to benefits from successive Nigerian Governments is unthinkable. Ordinary citizens cannot be asked to make huge sacrifices while Government Officials are not ready to reduce their already overbloated emoluments and incentives. How can they know the impact of fuel Subsidy when the tax payers are responsible for fueling vehicles and jets for them and their family members?
Sustaining the culture of extravagant recurrent expenditure over capital expenditure is one major factors for our socioeconomic retrogression, and the continuance of such charade amount not only to insensitivity but unreasonableness in governace.
Deliberate refusal to drastically reduce the earnings of political office holders so as to make the positions unattractive to looters but only available for persons who truly wish to serve the Nigerian State and the people is a well orchestrated plan to perpetually keep the vulnerable people of Nigeria in pitiable servitude.
Radicalization of the ordinary Nigerians is imminent and inevitable through prolonged poor leadership and reckless approach to issues of national importance.
Loss of direction on the part of security agencies who should have better informed the Governments of the grave implications of continued oppressive acts of successive administration against the intimidating populations of Nigeria is unprofessional and signal the funeral of patriotism on all fronts.
The implications of these cumulative injustices may snowball into spontaneous implosive reactions from the people over perceived intentions to forcefully enslave and emasculate free citizens in their own country.
The unexpected Russian implosion is a warning signal to the leadership of African Giant and the global Community; enough reason to be wary of the socioeconomic crises that may cause spillover of over 200 million population of able bodied Nigerians, which is more than enough to stampede any nation in African subregion and the world at large.
If America, Great Britain, Germany, France, Italy, Japan and the rest of the world feel unconcerned with what has been going on in Nigeria for decades now, they should think again, because, the people might have exhausted their patience unknown to the oppressors and the oppressed themselves. Endsars protest may just serve as a mild reminder.
Though not justified, but "yahoo business" (cyber crime) by Nigerian elements are the direct consequences of successive Governments that refused to plan for the future of her citizens.
Money rituals by the youth population in Nigeria is a direct replication of the industry of Nigerian Politicians that acquire wealths without enterprises.
The rascality of rationality without sensitivity, whereby we are quick to compare ourselves with world powers such as America and Britain must stop forthwith. Though many of those who benchmark their policies against what obtains in the western worlds, fail to implement the kind of developmental strides and social welfare security that are obtainable in those worlds.
Where is public transport system for the Nigerian populace? Where is housing program conceived to check the excessive rise in cost of accommodation? What benefits or purposes is Nigerian Federal, State and Local Governments serving their citizens? Are we such an unfortunate set of human race that all we get from our allegiance to state and leadership is hardship?
Successive Governments have demonstrably proven that they treasure rebellious citizens more than the civil, law abiding ones, by giving voices to and having regards for those who muster the will to take up arms in pursuit of their agenda, either as Niger Delta Militants, Eastern Security Network or "Unknown Bandits:" who they contract and parley with on the table of a coffee where amnesty and negotiations are served as dinner. This is not only logically absurd but it is the worst signals any responsible Government or leaders can send out to a group of citizens that are known to be the smartest and most dogged, world over. A country where non state actors are boasting to be responsible for securing citizens, where the nation's security architecture is presumed to be helpless, is a nation urgently in need of multilateral intervention.
The current Nigerian Governments have better rolled up their sleeves and constitute viable socioeconomic teams of Competent experts that will address the unending challenges being faced by Nigerians daily.
If it will warrant borrowing human capital resources in person of Dr. Ngozi Okonjo-Iweala from the World Trade Organization or her likes anywhere so be it.
And in case greed and inordinate ambition have incapacitated those engaged to achieve the set objectives of BAT's innocent administration, I can confidently inform its leadership that there abound resourceful individuals that can contribute meaningfully to the cause of this administration; so, don't hesitate to contact us, as there are more than enough downtrodden citizens who carry the solutions to Nigeria's problems about without the right channels to ventilate or implement them.
In the days of our letter-writing President, Chief Olusegun Obasanjo, I transmitted a comprehensive booklet to his office and those of the offices of the leadership of the legislative Chambers concerning the dangers that lied ahead of Nigeria if the root causes of youths restiveness were not addressed in the Niger Delta: of which wilful neglect and underdevelopment of the region was a chief culprit. In the same vein, the unwarranted and untold hardship that Nigerians are subjected to will only inspire them in the direction of strategy for survival which may not be in the interest of the public.
The entire citizens of Nigeria have suffered untold hardship and neglect, not at the hands of iron clad colonial masters, but at the hands of successive military and civilian Governments in Nigeria who should have better understood the plight of the people. There can be no excuse or justification for such inhumane predicaments that have become the lots and inheritance of Nigerians. The oppressors and their families who also are Nigerians cannot be obessed with pleasure and enjoyment while millions of Nigerians are dying of hunger and starvation.
A situation where basic amenities are no longer basic means that the agencies of government have lost thei r usefulness and relevance and they only need to quickly prove their usefulness and relevance before things get out of hands
A nation where prices of common goods, commodities and services are consistently on geometric increase unchecked, and where security is hardly guaranteed nor lives and properties hardly safe and secured, is a nation where state of emergency should be declared on all sectors.
The buck stops at the table of whoever is the Commander-in-Chief, as long as he will not become the Commander-in-Thief like his predecessors, all who are no inspiration to the younger generation.
Dear Mr President, I am Bola, your name sake, therefore your interest should be my interest. The most reasons you were voted for by most of those who did is because they trusted that you would replicate the magic you performed in Lagos all across Nigeria but some of the decisions and policies being championed by your nascent regime is  rather proving everything to the contrary.
If you've removed fuel Subsidy, you're technically downsizing Educational aids and under your watch Electricity tariff is going to hike and spike at the same time, does that mean your administration has prepared mass Graves for Nigerians to finally rest in pieces? Let's not call a spade a blade: whoever is suggesting hike in Electricity tariff in addition to the myriad economic hardship faced by Nigerians, whose purchasing power is already depleted by many factors, do not mean well for Asiwaju Bola Ahmed Tunubu's administration. Such idea will derail the course of your statemanship in a manner it can no longer finds its bearings. By the way, who has accounted for over $20 billion that have been wasted in the power sector since 1999 and where is the availability of electricity for which our collective resources are being squandered. I challenge the Nigerian Governments to check its excesses and to be advised that the age of harassing and intimidating citizens with mindless policies and Decrees are over and non existent.
I am not an unknown civilian or an unknown citizen; I am verifiable, I'm not a robot.
And some of us are no longer afraid to say the truth because most of government's political appointees who are waiting for the next pay check with which to gallivant will always hoard the truths from their Principals and Benefactors. But our continued collective existence is more important than selfish individual interest that could eventually implode the nation and cause it to cave beneath the weight of the grudges with which the citizens are overburdened.
I do hope your Excellencies and the powers that be will take this as a strong piece of advice: "Ken Sarowiwa was summarily executed for his penmanship but that did not deter Government Tompolo, Asari Dokubo and other mammoth militia that are behemoth in their own rights from resurrecting in the Niger Delta: the longer 'injustices' persist the larger the number of those who will rise against it."
May Nigeria rise above the dark clouds of this endless vicious circle of uncertainties and hopelessness.
Bolade Emupenne
Artist, Activist, Analyst, Altruist
NIGERIA NEWSPOINT