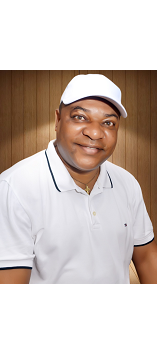 "Innoson Coy's Debt A Reference Case "
The AAC governorship candidate in the forthcoming November election in Imo state,  Barr. Emmanuel Ifeanyi Awulonu has emphasized the vital need for the encouragement, support, and promotion of indigenous companies, manufacturers, farmers, and employers from our state and South East States as a whole. He cited the current situation of Igbos in other states, especially in Lagos, where they are treated as second-class citizens, and their means of livelihood and businesses are targeted and burned at will. He insisted that poor support, insecurity, and lack of cooperation by the Hope Uzodinma-led government have made our state unattractive for investors. He referenced the case of Innosson  Motors  and Hope Uzodinma , who represents the state in his capacity, as a clear example of leadership irresponsibility and lack of economic insight.
Barrister  Awulonu went further to condemn the non-payment of workers and pensioners. He stated that the productivity of workers depends directly on their financial motivations and added that no state can prosper without the input of its Labour force. Once again, he blamed the present government led by Uzodinma as acting in  rascal manner in its management of Imo resources.
The AAC Guber candidate reaffirmed his commitment to right the wrongs of the present government once elected on November 11, and encouraged the people of Imo state, especially the youths, not to give up and not be afraid to exercise their constitutional right of coming out in mass to vote out their predicaments from the Douglas house. He ensured that he would lead them from the forefront and would not disappoint the expectations of the Imo people in the forthcoming guber election.
He urged the Hope Uzodinma-led government to pay attention to the image and reputation of the state and reconcile its agreements with investors whose contributions are intended to benefit the state. He referenced that the failure of  Uzodinma to pay a company like Innoson  its debts is a typical example of what he decries and urged the Government to redeem its image by paying whoever they owe, including workers and pensioners.
In his conclusion, Barr. Awulonu also lamented over the Imo social Benefits number program of Uzodimma, which he described as deceptive. He wondered why Imolites' voter's card numbers are being harvested dishonestly for ill purposes and encouraged Imolites to be vigilant, resist, and not fall into such cheap unsmart schemes, which should be treated as an underestimation of the intelligence of the Imolites.
NIGERIA NEWSPOINT