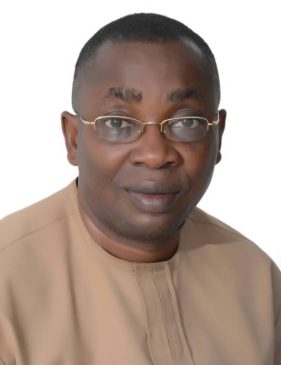 By Nkechi Ojukwu
Imo state governor's Special Adviser on Niger Delta Affairs , Hon William Ejiakor has drummed his unalloyed and unflinching support to the re-election bid of the incumbent Governor .
According to the Governor's aide who made his position  know to journalists recently ,"There is no vacancy in Government House, the present occupant has done so well that even the blind can now see it. By the time the governor, Sen. Hope Uzodinma finishes  his eight  years, the next person will not have the same challenge that His Excellency faced because almost all the roads in Owerri collapsed when he took over the reign of leadership. It will be difficult for anybody to dislodge Sen. Uzodinma from Douglas House,come November 11, election because of what he has done. The truth is that we have never had it this good after the reign of Mbakwe".
"We are all residents here in the state, we know what the Governor has done as  regards the  infrastructural development: Avu-Etekwuru Road that was abandoned for decades, is receiving adequate attention courtesy of Governor Uzodinma.
"Today the acquisition center that was built and abandoned by previous administration is now housing the Federal Polytechnic Nekede, that couldn't have happened without the leadership of His Excellency. By this  development, in the next  five  years, Ohaji/Egbema will be another catchment area, just look at Nekede today. The Governor is really trying. He has done marvelously well both in insecurity which is everywhere".
"Just look at what the Governor has done on  Owerri to Orlu road, Okigwe and Owerri Umuahia road.
The Governor has done well and that is why the Party unanimously gave him ticket to come back to finish the good work which he hads started. As at today in Imo, Civil servants are no longer being owed ,as it used to be.
"Youth restiveness must stop in Niger Delta region. Development will not come where there is no peace. We shall do all our best to ensure peace in Niger Delta region of Imo to enable the Governor develop the area more.
"That was a step in a right direction because if you're doing zoning, you will start from who is occupying it. Now that Governor Hope Uzodinma is there and he has done marvelously well, he should be allowed to complete his second tenure, and after him, it goes to Owerri: they did the right thing by adopting him. This is for the interest of Owerri and Okigwe zone".
NIGERIA NEWSPOINT