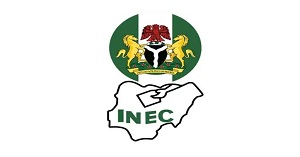 The continued detention of two staff of the Independent National Electoral Commission (INEC) namely Chidiebere Stanley Eze and Felix Agu for allegedly exposing the fraudulent padding of the Voter's register at Omuma dusing the Voter Registration exercise otherwise referred to as Omuma magic has continued to elicit mixed reactions from Imolites of different persuasions who have called on for their immediate release on the ground that their continued detention is illegal, unconstitutional and ultra-vires.
Barr Calistus Osondu SAN of Ebubedike chambers and Barr Nigozi Olehi, counsels to the respective defendants in separate chats with Nigeria Watchdog Newspaper shortly after matter which came up yesterday at Magistrate Court 6, was adjourned to November, 30, 2022 picked holes in the way the matter is being prosecuted.
Speaking, Barr Ngozi Olehi expressed disappointment that the accused were not arraigned in court by those authorized by law to do so. He further stated that he came to court for ruling on the issues he raised on behalf of his client only to find out that the court is indisposed. He however expressed surprise that the court kept mute about the issue of bail which he said is a constitual issue that should not be toyed with.
''Our client is being detained for issues that are alien to the law. He was arrested and detained by the Department of State Security for almost one month and later transferred to the Imo State Police Command where he is still being detained till date. When it comes to fundamental human rights, the Court has a duty that we don't have to beg for. It is really very unfortunate that we are being dragged backwards as regards the enforcement of fundamental human rights.
On what he intends doing next, he said he will discuss with his client to know the next line of action.
''One thing I know is that if the necessary process was followed we should not be here today. His dention is illegal, unconstitutional, null and void.
Commenting on the development, Barr Osondu SAN, said l want the press to known that the charge they brought against my client is neither here nor there. It is INEC that has the right to arraign him at a Federal High Court and not a Magistrate Court or State High Court because the offence he is alleged to have committed is federal in nature''.
Besides the bail conditions which include bringing a paramount secretary in the state Civil Service to sign for him are unnecessary stringent why involve a permanent secretary in the state civil service.
This raises many unanswered question.
The two seasoned legal luminaries in their separate speeches said, involving a permanent secretary who is employed by the state government shows that something is fishing in the background. Some Imolites who commented on the matter yesterday shortly after it was adjourned to November, 30, 202 because the Magistrate was suck and could not entertain the matter expressed disappointment with our judicial system. The faulted the continued detention of the two staff of INEC, because according to them, it is undemocratic.
''The two staff should be commended and applauded for exposing the fraudulent actions of unscrupulous elements whose scheme was aimed at rigging the 2023 election.
They deserve award and not punishment for their heroic action''.
NIGERIA NEWSPOINT