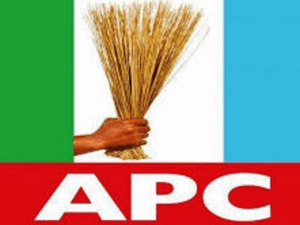 The ruling All Progressives Congress APC, has entered turbulent waters as thousands of its foundation members in the Imo State have defected to the Labour Party.
The defecting members from Owerri Municipal Council Chapter of the party, joined the Labour Party on Wednesday, September 21, 2022, at ceremony held in Owerri, the Imo State Capital.
They were represented by their leaders which comprised the immediate past chairman of APC in the Council, Hon Francis Nweke  his executive, ex councillors elected in 2018 under Senator Rochas Okorocha adminstration, as well as all Ward Chairmen and their executive, who announced that the proper defection ceremony to be  attended by the thousands who did not attend Wednesdays event will take place soon.
Speaking on behalf of others Hon Nweke said they decided to quit APC and join Labour Party because it has derailed from its founding ideology, noting that it was now characterised by injustice, marginalization and exclusion.
He also disclosed that they were attracted to their new party by the quality and content of its candidates, starting from the Presidential Candidate Mr Peter Obi, to the Senatorial and House of Representatives Candidates, Senator Ezenwa Onyewuchi and Sir Tochukwu Okere and  the House of Assembly Candidate, Hon Clinton Amadi.
He promised that they will work with all their strength and energy to ensure the candidates emerge victorious in the 2023 election in the council.
Adding his voice, Hon Clinton.Amadi LP House of Assembly Candidate asserted that the  mass defection of members of PDP and APC into the Labour Party in the area, was eloquent testimony that the party has already won the 2023 election in the municipality.
He assured them new members of equal opportunities and level playing ground, stressing that from the moment they tore their old party membership cards and took that of LP, they have become full fledged members entitled to all rights and privileges due to members of the party.
Sir Tochukwu Okere who adminstered the oath of membership on the new entrants commended them for taking the right decision of joining the party which is ready and prepared to create a new Nigeria.
The Labour Party Candidate for Owerri Federal Constituency  Seat in the House of Representatives, urged them to join hands with other members of the party in the council and state to deliver all the party candidates next year.
Receiving the new members LP Owerri Zone Chairman, Chief Okey Adiele said the party was excited by the development, adding that  their defection to the party has once again shown that it is the party to beat in 2023.
He disclosed that the party is posed to win the 2023 election as shown by quality of its candidates, stressing that the party is sure of winning all the seats up for grabs at the national and state levels come 2023 general election.
NIGERIA NEWSPOINT