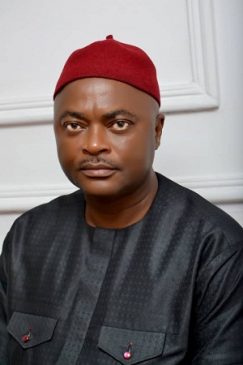 …Say: Insecurity have sacked  us from our homes
Some elders and stakeholders in Orlu Local Government Area of Orsu clan extraction have berated the member representing Orlu State Assembly in the Imo State House of Assembly, Hon Pascal Okolie for his desperate pursuit of a second tenure instead of thinking of how to address the frightening insecurity and attendant havoc ravaging the Orsu clan of Orlu local government and environ.
The elders who expressed disgust and disappointment about Hon Okolie's second term ambition pointed out that most of them who fled their ancestral homes have been hibernating in Owerri and other places for over one year without getting home as a result of the prevailing insecurity of lives and property that has already cut short hundreds of lives and recorded monumental loses in terms of properties.
Some of those who spoke to our reporter on condition of anonymity advised the Orlu lawmaker to concentrate more on how to restore peace and normalcy to the area. This, they said will enable their sons and daughters in the cities who have not come home for a long time to come home for Christmas and other celebrations.
According to them, "Pascal Okolie's desperation for a second tenure in office as far as we are concerned, is borne out of selfishness and insensitivity to the plight of the people whose mandate he holds in trust.
"If he had been sincere and considerate  enough to channel some percentage of the energy and efforts he deploys towards actualizing his ambition to addressing the numerous hydra headed challenges facing Orlu state constituency, the area would have been a reference point as regards socio-economic and infrastructural development. Unfortunately, the only thing that bothers and occupies Okolie's mind is how to win the 2003 election at all cost".
Also speaking, the former chairman, Orlu Electronics and Building Materials Association, Gibson Ogoamaka said, "it is sad that business owners in Orlu are relocating their concerns to other neigbouring towns and states while those who, out of affinity and other considerations decide to stay and do business in Orlu are not only living hand to month but are also finding it difficult to survive. He advised the Orlu electorate to take advantage of the 2023 election to change the narrative by electing credible and dependable people who will not compromise or mortgage their collective interests on the altar of pecuniary benefits and government patronage.
NIGERIA NEWSPOINT