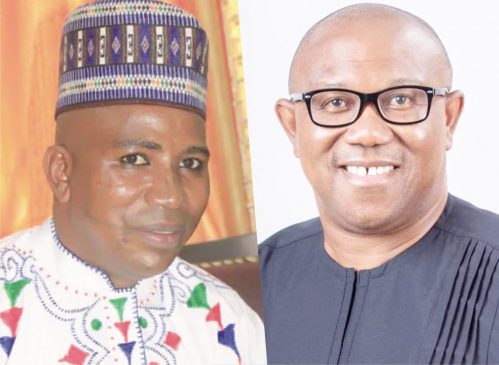 By Chuks Osuji
Recently, a Northern group associated with Miyetti Allah has claimed that it has advised  members of the group, Miyetti Allah that they will not vote for Peter Obi.  According to the group, their reasons is that if Obi becomes the President of the Federal Republic of Nigeria, in support of Miyetti Allah that Obi Presidency will be a substitute for Biafra.
When I read the headline, perhaps, along with many other thinking Nigerians, my reaction was to laugh to the marrows. I did this for two or three main reasons. In the first place, Miyetti Allah as a group, does not and cannot constitute a reasonable voting block to make the difference during the elections.  After all, what is the population of Muslims in Nigeria and not to talk of Miyetti Allah?. The group, Miyetti Allah has been deriding its self with the wrong deceptive believe that Muslims have a large voting block. It must be told that this is an empty boast. I wish that things remain the way they are today,  Muslim Muslim tickets, APC will be licking its wound after the election because when it comes to wires , Muslim Muslim ticket cannot absolutely  over take Christian-Muslim ticket in a free, fair and undiluted election.
Yes, Muslims vote according to instructions  by their masters including those,  pirated from Niger and Chad Republics  and that will never save them this time around . Properly put, Christians will fall out in large numbers this time around because they understood   the level of suffering  incured under Buhari.
Direct under Buhari's administration there was no discrimination for or against Muslim-Muslim or Christian Christian population.  Every segment of the society suffers the same under Buhari.
Secondly, Nigeria's  voting population no matter how foolish has learnt a lesson. If members of Miyetti Allah would think that the generality of Northern Muslims will listen to their wrong advice, no matter how foolish or wrong, they are making mistake.
Thirdly, there are many young Northern voters who had learnt their lessons with effect that young Muslim voters will now vote to better future than to listen to wrong advice.  Because according to Dr. Mike Okpara," first fool, no be foolish, second fool na proper foolish."
I have already decided not to predict the outcome of 2023 Presidential election, until when complete indices come in then I will predict.  And when I predict I will ask my readers to take note.  Meanwhile,it is only appropriate now to say, " 2023 election will produce surprises".
NIGERIA NEWSPOINT