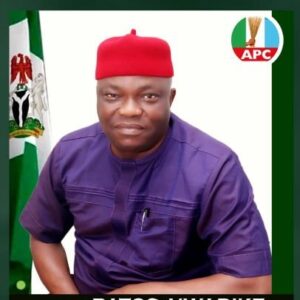 Orlu Senatorial zone, otherwise Imo West Senatorial zone is the second largest Senatorial zone in Nigeria after Jigawa(a certain senatorial zone in Jigawa is 14 LG's). It is made up of twelve Local Government areas namely: Nwangele, Orlu, Nkwerre, Isu, Njaba, Oru East, Oru West, Orsu, Ohaji/Egbema, Oguta, Ideato North and Ideato South. It is a sub state in a state almost as big as Ebonyi and Bayelsa states.
The authochotonous inhabitants of Orlu zone are mainly sedentary farmers and traders. As civilization opened up especially through British colonialism, some of the people and their generations moved into the civil service. Predominantly, about 90% of the Orlu people have moved from traditional religion into christainity. Beautifying the landscape of most of the ancient communities are massive tall church buildings and community built primary and secondary school buildings and palaces of traditional institutions.
In the late fifties or early sixties when the Macpherson independence constitution came to be, traditional rulers could not only go to the House of Chiefs but could also be nominated into the Senate of Nigeria. That was how, the late foremost late traditional ruler Igwe Patrick Acholunu of Orlu represented Orlu in the Senate of the federal Republic of Nigeria. Since after Acholuno, Dr. Elijah Emezie in 1979 won elections into the Senate to represent Orlu. Then came Chief Francis Arthur Nzeribe in 1983 before the military struck to overthrow the civilian government under Alhaji Shehu Shagari. In 1992, Alhaji Maduagwu( oil and gas magnet) from Oguta got elected into the Senate for Orlu zone.He was there for only 22months and the military struck again to overthrow the government. Then came Senator Francis Nzeribe again( 1999-2007). After Arthur Nzeribe came Sen. Osita Izunaso( 2007-2011) and then arrived the Oil and Gas mogul Senator Hope Uzodimma( 2011- 2019). And yet then came former Governor Rochas Okorocha( Owelle) who is the incumbent( 2019 till date)
In the imminence of the 2023 general elections going by the forgoing personages, Orlu Senate can never be for all comers. The calibre, strength, reach, large and big pocket of dollars of aforementioned Orlu Senators are so glaring. Orlu zone politics is damn expensive. Though politics is expensive world wide. Many a time, the money used to prosecute a senatorial campaign in Orlu, can be used to do a Governorship campaign in many big states.
Therefore, Orlu Senate seat must be occupied by someone who belongs to mainstream Orlu and not by a fringe element. By this, we mean a person who feels and knows the pulse of the people. Someone who has been attending church services with the people. Someone who has been attending burials, chieftaincies and bazaars in and around the environs. A man who knows our nuances and knows not a few one on one in Orlu. Our own, our man, our person. The man we know and he knows us. Orlu Senate is a big shoe and can only be worn by a consummate personality who will be capable to RECOVER Orlu.
Dr. Batos Nwadike( Oyi of Igboland) is the Chancellor of Orlu Coalition for Peace and Progress( OCPP) and writes from his country home 'Congo Havens' in Umueze Umuorlu-Isu in Nwangele LG, Imo State.