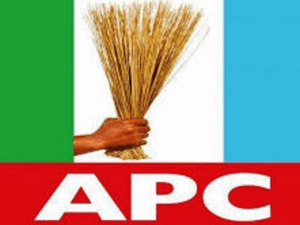 BY  Chucks Osuji .
By this time last week, the political atmosphere in Imo state, Nigeria was at a breaking point.  Indeed, political activities amongst members of All Progressives Congress, APC  were at a breaking point.  It was the preparation for the National conversation of the party at Abuja .  On Friday following the Saturday 26th March date, one could say that almost all top members of the party had emptied into Abuja .
Before the date of the convention, rumours of different dimensions dominated discussions nationwide. Speculations, permutations and other political conjectures  were rife. What dominated speculations and discussions in the political space was the possible emergence of a new National  chairman of the party. What heated the tension was the possible choice of Senator Adamu as the automatic anointed chairman . This  action by the President triggered tension by the members of the party. What came next was the question of consensus.
In the cause of the Convention, haggling and bargaining were at their pick. In the end after the deliberation on party issues , delegates were subjected to approving those already selected as the party National  working Committee, NWC members by voice votes.
The most interesting aspect of this exercise was the absence of Democratic process. It was wrong, absolutely wrong for the party to claim that the last conversation and election of National officials were free , fair and credible.
Many pundits and political analysts thought that the party should have allowed members free choice of electing members of the National Working Committee to run the affairs of the party instead of adopting "compulsory imposition of officials on the members " this was not democratic at all.
Now, few days after the convention, ripples here and there in many States have surfaced. APC is a ruling party it could have done better to have adopted democratic process instead of this approach of imposing officials on members.
Indeed, a political party of APC status should lead the way for other political parties in the country to follow. Through this process , could it not be a postponement of evil day ? I pulse  for the answer. Outside this , the party must be commended to have held its National Convention which had suffered many postponements. Indeed, thank God, heaven did not fall as expected by opponents of APC. As expected, those who had expected the party not to have managed these huge gatherings were disappointed. After all, according to Nelson King, " Peace, however it comes is a better substitute for war  and disorder."