The presiding Bishop of Christ Victorious Alive Revival Mission, in Owerri Imo State Bishop Uzoma Emmanuel has called on Nigeria leaders to see the Easter celebration as a call to repentance and sober reflection. He made this call while delivering Easter message to his church members to mark this year Easter celebration.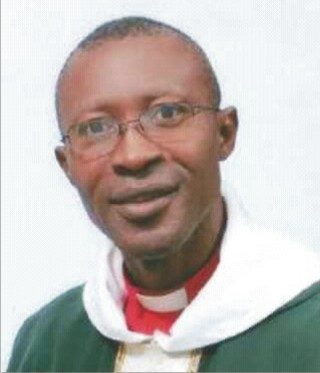 Preaching on the topic, meaning of resurrection the man of God maintained that Jesus Christ has conquered death and satan as he triumphantly rose from the grave after he was humiliated and subjected to a shameful death by Pontius Pilate.
He stressed that what happened between the leaders of that time and Jesus is also what is happening among the present politicians and the citizens.
The minister of God advised Nigerian politicians to do away with corruption and selfishness which has thrown the masses into abject poverty. "Let our political leaders repent of their atrocities, corruption and do the needful, our lawmakers both state and federal should purge themselves of corruption and make good laws that will bring peace and good governance to the country".
He urged the governors to pay workers their due salary and also pay pensioners without politicizing it.
The Bishop who is also the Rector of Alive Theological Seminary advised Nigerians to know that it is love that made Jesus to come from heaven to save human kind and charged them to reflect the love by living in peace with one another bearing in mind that all are equal before God.