By Okwuchukwu Eke
On Monday, 8 February, 2021, Distinguished Senator Francis Ezenwa Onyewuchi commissioned projects in three communities.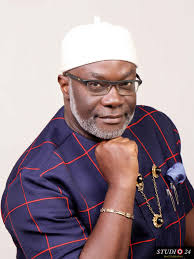 The communities are Atta, Ikeduru Local Government Area, Amumara, Ezinihitte Local Government Area and Nnorie, Ngor Okpala Local Government Area.
Expectedly, the communities which took delivery of the brand new infrastructures to ramp up socioeconomic activities and improve living conditions, were super excited to witness the positive turnaround in their fortunes.
But, when their traditional and political leaders spoke that day it became very clear that their celebration was double barrelled.
The communities apart from celebrating the concrete physical infrastructure attracted by Senator Onyewuchi, were as well elated the more by the fact that they have at last been remembered by a political office holder, after what seemed like an eternity of neglect.
At Amumara for instance, the people recalled with nostalgia that the market rebuilt by the lawmaker was one of the popular markets in their area prior to the Civil War.
Like other facilities in the area and indeed in Igbo land it consumed by the war and had remained abandoned from that time till last month, when Senator Onyewuchi rebuilt it.
The people of Atta and Nnorie are a bit luckier. According to their spokespersons the only glimpse of infrastructure they have witnessed since 1999 were a school block in the case of Nnorie and market stalls for Atta community.
They went on to tell their visitor that his predecessor who occupied the seat from 2007 to 2015, Senator Chris Anyanwu brought those projects to them.
At the surface it would seem like there was a well choreographed conspiracy by the three communities to recount almost identical tales of woes in the hands of those who represented them at the Red Chamber.
But, that was not the case. What happened was simply a fortuitous coincidence scripted by their shared experience of  perennial neglect and marginalization.
It should be said too the unwholesome experience and its concomitant constant soulful cries is not portion of those three communities alone.
It is more of a generic phenomenon not only in Owerri Zone but, across the Imo state.
So, when you venture into other communities you are almost certain to be assailed by tales similar in content and narration to those told by Nnorie, Atta and Amumara people.
The major  reason Owerri electorate have not had much to cheer these past years from the Senate can be blamed on not having the luck and privilege of been represented by those who sought the office primarily for service to the people.
Undoubtedly, the poor run of representation over the years has accounted for the near absence of milestones of senatorial representation, in all nine local governments of Owerri Zone.
This gaping infrastructural lacuna, no doubt was what the telling confessions that characterized the start of what promises to be a festival of projects commissioning in the senatorial zone, courtesy of Senator Onyewuchi, vividly brought back to our consciousness.
A little under two years ago when he assumed office the senator whose knack for empowerment has almost become legendary did in unmistaken voice and words make it clear that he is very much aware of the parlous state affairs, knew the enormity of the work ahead of him and, of course, the overwhelming expectations of the people.
At the time that statement was made it is most likely those who are not attuned to the lawmakers antecedents and track record of effective and goal getting leadership style, must have doubted them.
We should not in any blame such individuals because after prolonged experience of promise and fail from those who had been there, it was only natural that more promises would be disdainfully scorned.
All that you needed to do to reset that mindset was only all round robust performance and that is exactly what the lawmaker has done.
And remarkably, Senator Onyewuchi has done that without much ado.
In under two years he has excelled in all his duties. He has remained a strong voice for Ndi Igbo, speaking up when it matters most like in the Emene, Enugu killing of Igbo Youths by security agencies and also during the widely reported influx of Alamajiri into the zone.
Today there are a total of ten bills and motions already in his name under same period and that ostensibly was why he was listed as one of the performing senators in the 2020 Annual Performance Index.
However, it is in the area of projects and infrastructure that the lawmaker has demonstrated unparalleled vigour.
Apart from the well known fact that he has attracted over forty life enhancing and economic catalyzing projects in the period under review, the peoples senator has gone a notch higher by seeing to the completion of almost all the projects.
With the completion of that step in the delivery trajectory commissioning and handing over to benefitting communities has commenced in earnest.
Some of the communities that are already enjoying his numerous projects are Emii Ancient Kingdom, Owerri North Local Government Area, Umuoma, Nekede, Owerri West Local Government Area, Youths of Owerri Municipal Council, Nnorie, Ngor Okpala Local Government Area, Atta, Ikeduru Local Government Area and Amumara, Ezinihitte Mbaise Local Government Area.
On Monday March, 1 2021, the festival torch is expected to touch down at Mbaitoli, Ahiazu Mbaise and Aboh Mbaise Local Governments as more completed projects are commissioned and handed over to benefitting communities.
And if the assurances of Chief Goddy Nnadozie, Director General of the lawmakers office is anything to go by, then Owerri Zone is literarily speaking in festive season as the ongoing commissioning is to continue till middle of 2021.