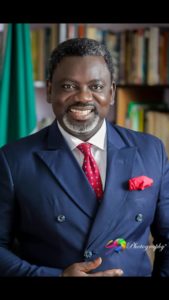 A front line contender for Imo State governorship and the candidate of the Young Progressives Party, YPP, Mr. Linus Okorie has been speaking on the need to better life and improved economy for the state, if he is given the opportunity to become the governor in 2019.
A release on the reason behind the formation of "Imo Nkeanyi, a socio-political movement founded by him, declares that it has the desire to stop continuous economic empowerment of a few people while majority of Imolites remain in abject poverty.
Mr. Okorie further noted that the purpose of the establishment of the group is to mobilize Imo people across the 27 LGAs, around Nigeria and the Diaspora to build a solid political structure, strong enough to elect Mr. Okorie as a credible alternative as next Imo governor, come 2019.
Imo Nkeanyi is made up of a group of Imo State technocrats and professionals led by Mr. Okorie, with the determination to enthrone, permanently, the right crop of visionary leadership, in each electoral year in the state.
The political movement, he further disclosed is structured to have branches and chapters in all parts of Imo, Nigeria with operation in major cities of the world such as New Jersey, New York, Dallas, Houston, Pretoria, Valencia, Madrid, Geneva and elsewhere; wherever Imolites are living.