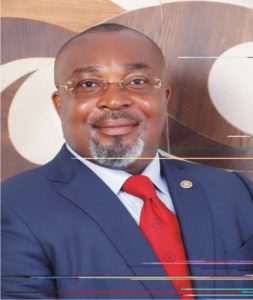 As we approach the 2019 general elections, one thing on the minds of Imo People is how to elect credible men and women that will entrench good governance in the State. For a state to stride forward, its elected representatives must be people of impeccable character. Admittedly, none among us is indeed righteous, yet, The Holy Bible teaches us thus:
29:2 _When the righteous are in authority, the people rejoice: but when the wicked are in authority, the people mourn._ [Proverbs 29:2] Put differently, the above Scripture implies that when men and women of goodwill ascend to office, the electorate rejoice and enjoy a new lease of life and development. It is these underlying realities that are, understandably fuelling the renewed and concerted call for good governance among Ndi-Imo, especially at this point in our history.
Since the Constitution of the Federal Republic of Nigeria does not provide for independent candidature, the options available to Ndi-Imo have automatically been streamlined. We must elect our representatives from among the 91 political parties so far registered by the Independent National Electoral Commission (INEC) ahead of the forthcoming general elections. Three (3) out of these myriad political parties currently dominate the scene in Imo State; they are: Peoples Democratic Party (PDP), All Progressive Congress (APC), and All Progressive Grand Alliance (APGA).
While APGA and PDP have since wrapped up their primary elections, ahead of the general elections, with Distinguished Senator IfeanyiAraraume and Rt. Hon. EmekaIhedioha emerging as the gubernatorial forebears of the respective political parties; the affairs of the APC in Imo State continues to be marred by controversy. Messrs. Hope Uzodinma and UcheNwosu are locked in a winner-takes-all mortal combat for the Imo APC Gubernatorial ticket. As they traverse multiple courtrooms in pursuit of the disputed ticket; while their supporters back home and elsewhere launch vitriolic salvos intermittently, informed analysts opine that the possibility yet exists that the APC hierarchy might eventually weigh in, and coalesce around a neutral candidate chosen from among the myriad aspirants who bought nomination forms and contested unsuccessfully for the gubernatorial ticket. At this point, the Imo APC feud which has assumed the unpredictable nature of the "Russian Roulette" continues.
A lot has been said and written about the role of zoning in deciding the electoral outcomes in Imo State. As important as zoning is, and has proven to be in the past, zoning may not_ eventually be as decisive a factor as the proven *capacity, competence and reach of the candidates on offer, in determining the next Occupant of Douglas House in Imo State come 2019. The one who will eventually prevail will be the one who demonstrates the highest capacity to pull in the most votes from the three senatorial districts (zones) of Imo State. Put differently, this will mark the general acceptability of such a candidate within the 27 local government areas of the State, and will ultimately decide the elections of the coming year.
In the light of these, it is therefore my sincere hope and prayer that come 2019, Imo people should shorn the ills of nepotism and party affiliation, which have borne us no good historically, and rather vote for a candidate that that is qualified, who has strong character and integrity. We should not let our parochial interests override our sense of reasoning. Imo State belongs to all of us and only a qualitative and people-oriented administration led by a God fearing man or woman can reposition the state for a meaningful infrastructural and human capital development. In choosing our preferred candidate, we should also consider the history and antecedents of such a person, at least within the past twenty years or so, as well as his family background, since it has been proven time and again that someone's family background may deeply determine his/her decisions while in office especially as they affect the generality of the public. These factors, decisions and considerations need not, and should not, stop at the election of the governor. They should extend to the election into other positions of public trust, especially in 2019 if we want to enthrone a new reign of effective and efficient Government. We have a unique opportunity to make things right, to avoid repeating the mistakes of the immediate past and to make a marked departure from our self-inflicted rot and retardation.
In a bid to reposition the state with a bipartisan platform, it is my sincere desire with the help of well meaning and respectable Imolites to assemble technocrats, entrepreneurs, academia, etc, to interact with prospective candidates of all the political parties in the state for each of the elective offices especially that of the executive governor of the state. In no distant time, inaugural meeting of this all important ad-hoc committee shall be convened with aim of interacting, studying the manifestoes of, and presenting to Imo people a quintessential candidate that will be more acceptable to Imo electorate come 2019. With this arrangement, acrimony, bitterness and rancour associated with elections and electioneering campaigns shall be drastically reduced if not completely eradicated from our polity. A brighter future for Ndi-Imo is realisable. Once again, I call on my people of Imo State: "let us shorn nepotism, subsume our personal, parochial interests in favour of a more rewarding, collective one that will engender the progress and prosperity of our dear state, and guarantees even development in all nooks and crannies of the state come 2019 and beyond". Our chance for a progressive New Imo is now.
Dr. Uzoma Obiyo is the Chairman of Coalition For Good Governance in Imo State. He writes from his country home NneiseUgir-Ike Ikeduru LGA of Imo State.