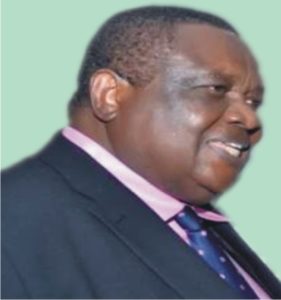 Concerned Imolites have expressed fears that the multitude of governorship hopefuls from Owerri Zone conservatively put at fifty may cost it that coveted seat,come 2019.
Those who aired their opinion on the issue in separate chats with Nigeria Newspoint at the weekend warned that unless the zone urgently puts its house in order the seat may elude it again.
Speaking on the issue under condition of strict anonymity a high ranking member of the ruling APC who is also a strong advocate for Owerri Zone governorship aspiration expressed reservations at the the way and manner every Tom,  Dick and Harry from the zone is rushing into the guber contest .
He alleged that some of those presently lined are believed to be fronts allegedly being propped up byImo State Governor,Owelle Anayo Rochas Okorocha with the single plot to derail the zone's guber ambition.
He added that some of those being allegedly sponsored by the government included aspirants,who the people ordinarily would think came out on their own. He added that leaders of the zone should be courageous enough to begin to name and shame the alleged saboteurs.
Speaking also, a youth leader from the zone stated that it is a matter of serious concern that Owerri indigenes were actively involved in the plot to truncate the 2019 guber project.
He warned those involved to stop forthwith as they were all known and would be exposed at the right time, even as he noted that these alleged saboteurs are found both in APC, PDP, APGA and other parties.
The Youth Leader called on both leaders of Owerri Zone and the serious guber aspirants to map out strategies to address this threat now before it is very late, adding however, that  despite this stumbling block the zone is poised to produce the next governor for the state.
"Lack if a consensus decision, I am afraid may create room for the next governor to again come from either Okigwe or Orlu Zone.