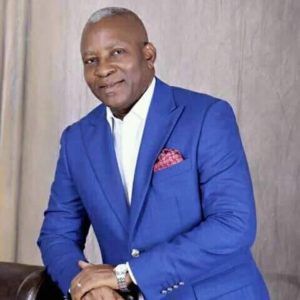 A foremost APGA governorship aspirant in Imo state, Mr. Frank Nneji says he will create 30000 direct jobs for the teeming unemployed youths, women and men in his first year as a elected governor of the state.
Inaugurating Rebuild Imo Ward women coordinators in Oguta, Nneji who was represented by the Rebuild Imo state women coordinator, Hon. Uche Ike stated that he had through his busines establishments like ABC Transport, RAPIDO Ventures among others provided over 6000 jobs adding that if he elected governor of the state come 2019 he will in the first year provide over 30000 jobs to curb the ever rising number of unemployed in the state.
He hinted that all governorship aspirants on the platform of All Progressive Grand Alliance are good and electable averring that the best like him with administrative skills should be considered to fly the flag inorder to win the governorship election.
According to him ABC is a household name in the state and beyond that is known by all and sundries.
The founder of ABC Transport called on the officers, leaders and members of APGA to always give the party ticket to one who can win the election and as well deliver on the campaign promises and manifestos of the party.
Admonishing the newly inaugurated Oguta Ward women coordinators for Rebuild Imo, the Chairman/ Chief Executive Officer of RAPIDO Ventures enjoined them to count themselves to be favoured by being part of the Rebuild Imo and urged them to always subsume themselves under the party leadership. He said that Rebuild Imo is not a parallel structure with the party adding that the party is supreme.
"Be obedient to party leaders. Rebuild Imo is under the party so you should respect and obey the party leaders and officials. If we hear you are disobeying the party officers and leaders we will remove you"
Earlier in his opening remarks, Oguta Rebuild Imo Coordinator, Justice Ikedi said the newly inaugurated Ward women coordinators were selected based on their past record and integrity and enjoined them not to disappoint the campaign organisation.
Ikedi reminded the women that Frank Nneji is credibility personified who is popular as ABC Transport. He urged them to embrace Frank Nneji as their husband, son and friend so that they will do the work whole heartedly.
"You should see your appointment as Ward coordinators as a privilege today. Many out there want to work for Frank Nneji. Working with Nneji is the easiest thing because he is marketable"
In their separate responses, Isaiah Okafor and Emeka Nwayomem thanked Frank Nneji for declaring for governor adding that he is a credible person that will win the governorship seat if considered for the ticket.
The highpoint of the occasion was the inauguration of 11 women as the ward coordinators for Rebuild Imo.