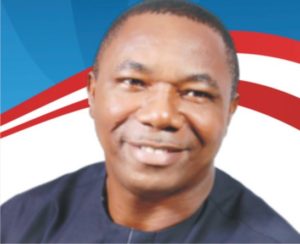 As the 2019 governorship polls draw closer in Imo State, various groups have continued to outline varying yardsticks for determining the most qualified candidate to govern the state. They seem to have a shared perspective on the reality of Imo's relative underperformance in the past decade and the overriding necessity to get the state out of the doldrums.
Investigations have shown that most of the groups are throwing their weight behind the aspiration of the leading governorship contender on the platform of the All Progressives Grand Alliance (APGA), Mr. Okey Ezeh, to salvage the state.
In an endorsement letter to the Okey Ezeh Campaign Organization signed by its entire Executive and dated July 27, 2018, the Nigerian Medical Students Association, Ukraine (NMSA), expressed sincere delight in the level of preparedness of Mr. Okey Ezeh to hit the ground running once given the mandate to serve.
The group regretted that: "The health care system in our country, Nigeria, has been a major concern for us as young medical doctors. We have had several leaders obviously never prepared for leadership. They have failed to realize that the essence governance is to ensure that the people have a good life, hence the primacy of the medical field.
"But now, a great icon in the person of Mr. Okey Ezeh, a governorship aspirant in Imo State under the APGA political party, has shown inimitable concern and support to boosting the medical sector of Imo state through his developmental framework which is second to none.
"Therefore, we, the members and Executive of NMSA, Kharkov Ukraine are giving him our full support. We assure him of our readiness to partner with him to achieve his laudable vision when elected. We also enjoin every patriotic Imo citizen to do the needful by participating in the political process to usher in a better Imo State," the letter read.
Also delivering the endorsement message from Imo industrialists in Lagos at a town hall in Orlu recently, a renowned industrial consultant, Chief Bonny Madubuike, deplored the pervasive bad governance in Imo State, which he insisted constitutes the greatest factor in  stifling  economic activities and repelling new investments from the state.
He flayed the state's worsening status in the ease of doing business index.
According to him, "As seasoned industrialists, we have studied the blueprint of Mr. Okey Ezeh for the economic rebirth of Imo State and we have found it unassailable and in tandem with the industrial needs of the state."
He disclosed that the industrialists have resolved to support the accomplished banker to realize his vision of creating opportunities for the teeming youth population of the state through industrialization.