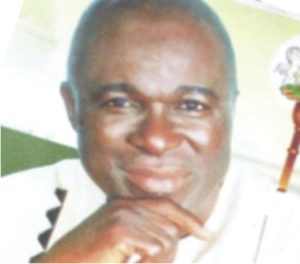 Mbaitoli Ikeduru Federal Constituency would soon witness economic and infrastructural transformation as an illustrious son of the area, Austin Okwara has declared his intention to run for the seat, come 2019, under the platform of All Progressive Grand Alliance, APGA.
Addressing party faithfuls in Mbaitoli and Ikeduru respectively last weekend, Austin Okwara said that his intention to run for Mbaike Federal Constituency Seat is borne out of his desire to improve and transform the Federal Constituency to the economic miracle of 21st century.
Philanthropist and World Bank certified procurement consultant, Austin Okwara has used his position to attract World Bank assisted health projects in the Federal Constituency during his civil service days, gave employment and admissions to sons and daughters of MBAIKE as he pledged to continue in that direction if given the mandate.
Ndie Obekanyi as he is fondly called because of his love for his people, Austin Okwara has continue to put smiles on the faces of people irrespective of background and pledged to help his people in recovering the lost glory of the constituency due to bad representation.
Austin Okwara frowns at the selfish depositions of most of our representatives, which according to him has snowballed to mal administration and negligence, pointing out any person without the fear of God cannot represent his people well.
He reiterated .the need to place the round peg in a round hole, stating that though our representatives have come short of our expectations, but he remains exceptional.
Okwara vowed to keep to his promises, adding that what Mbaitoli/Ikeduru Federal Constituency needs is someone verse in procurement and budget to put things alright, stressing that any person who has the love for money cannot represent well.
In their respective remarks, the APGA Chairman of Mbaitoli, Thomas Nnanna and his Ikeduru counterpart, Dr. Sam Opara encouraged him to have good relationship with Party faithfuls, as they pledged their support to his ambition.
Acceding to them Okwara has made a remarkable impact in the constituency as they wish him well in his ambition.
An AGPA Party faithful in Mbaitoli LGA, Chief Rufus Osueke admonished party members and the entire MBIAIKE Federal Constituency on the need to elect a credible candidate.
Okwara Ozichukwu Okwara is an Ubomiri- Mbaitoli born philanthropist.   He is a World Bank certified consultant. During Okwara's service period, he committedly, facilitated the admissions of more than 102 MBAIKE candidates into schools of Nursing, midwifery and Health technology. In 1998-1999, as a sub-consultant to Petroleum Trust Fund, Okwara attracted the selection of Ikeduru and Mbaitoli LGAs to benefit from drugs harmonization and distribution in all the areas. He also used Mbaitoli and Ikeduru as pilot LGAs in the comprehensive primary health care training for Imo State.