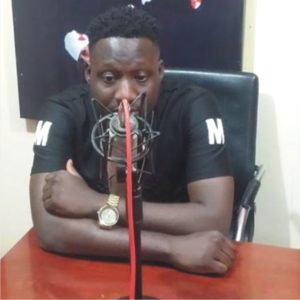 It has now been confirmed that the thrilling group Rydaz are no more with one of their quite member Yopy Diamond. According to reports, he recently went solo and has perfected plans to  release his first single.
The group marked their presence into the bubbling Nigeria music world years back with the hit track 'I'm a Virgin'.
The members Eizy Deals and Yopy Diamonds took times off music  after their first outing.  Eizy Deals was the first to release a solo single in 2017, and now Yopy Diamonds is set for his own single before the end of February, 2018, which invariably marks the end of Rydaz as a group.
In a chat with newsmen, Yopy Diamonds said; "It is time to move forward and I have to make a great noise this time.
"I've waited for a long time and I believe it is time to step up the game. I want to kick off a brand new chapter in my career and see where it takes me"
"I don't want to comment on Rydaz issues because it is in the past now. We had great times together and I have no regret at all because it was a lovely experience"
The single according to Yopy Diamonds is  brand new  and will surely draw much attention when released.
"I understand there are many sounds out there and people are singing many things. I have a different sound and something everyone will surely love when it is eventually released", he said.