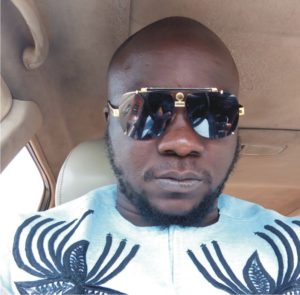 Former President of Orluzurumee Youth Assembly and the Publisher of Community Watchdog, Comrade Precious Nwadike has reacted to a statement credited to some section of misguided and uninformed youths who clamour for "youths must occupy".
He maintained that he has nothing against youths occupying, because, in 2015, he, as National Secretary of Imo Youths Assembly, alongside other renowned youths activists, clamoured for generational shift in leadership. "The truth is that, by 2019, if Imo must be better, it must not be with a vindictive and undemocratic person like UcheNwosu as governor.
It is obvious from his despotic approach to issues, that if he is made governor, he will be more tyranic, violent and ruthless than his predecessors and Imolites will suffer more. Until he purges himself of such negative tendencies, he is not qualified to occupy such exalted position".
Comrade Nwadike stated this, when members of Orlu Youths Mandate Forum, led by Comrade Collins Ogbonna paid him a courtesy visit in his office recently.
The human rights activist who is also the state coordinator of "OurMumudondo Movement" led by Charles Oputa, said, "when they talk about youth must occupy, I laugh at them because they are naïve. Who are they occupying for and who sent them to occupy? Are you talking about paving way for tenure elongation by proxy? As a youth activist, the project does not make sense. If we are talking about youths occupying, then we have to critically look at the character and quality of the person who wishes to occupy for the youths". He noted that majority of those clamouring that youths must occupy are social media miscreants and actors who are paid stipends to promote ineptitude and absurdity because the real Imo youths cannot support any attempt to surreptiously elongate somebody's tenure, after eight years of failed leadership.
The youthful activist who is the youngest Publisher, east of the Niger, narrated his ordeal in the hands of UcheNwosu, for performing his lawful duty as a journalist.
He said, sequel to a publication on the missing bailout fund by Community Watchdog Newspaper, he was arrested by over twenty policemen who invaded his office, handcuffed him and took away some valuables.
The young entrepreneur lamented that he was neither given a formal invitation, nor served a bench warrant or search warrant as required by law. "I, a publisher and law abiding citizen was whisked away like criminal, alongside some of my staff and detained for days. Shortly after, I was arraigned in court without prior information and if not for the intervention of some concerned people within the court premises, my people would not have known my whereabout, because their intention was to remand me in prison custody but as God may have it, it did not work that way".
It was also gathered that there have been alleged attempts to silence and put him out of circulation by suspected goons.
Continuing, Comrade Nwadike noted that, of all government appointees, UcheNwosu has the highest number of litigations against media houses. "There was also an allegation by an Abuja based journalist and publisher of Profile Magazine , Hon. Greg Nwadike that Nwosu hired some people to assault and molest him. "I did not believe that a government appointee could be that uncivil and despotic until I had the experience".
He urged the youths to be careful in their dealings with politicians and their sugar coated tongues. "Don't judge them by what they say, but by their antecedents and track record. I have nothing personal against UcheNwosu, and if I am opportuned to meet him, I will advise him to shun violent, it does not pay. Everybody is destined to die some day and no amount of intimidation will cow us".
In his response, President of Orlu Youths Mandate Forum, Collins Ogbonna commended Nwadike for his courage and maturity despite pressures arising from the several litigations and threats that have lasted for years. "We know UcheNwosu instituted the three cases against Community Watchdog Newspaper to overwhelm and frustrate it's activities and possibly run the outfit down. Fortunately, Imo people are behind you for standing firmly on the side of truth and justice".