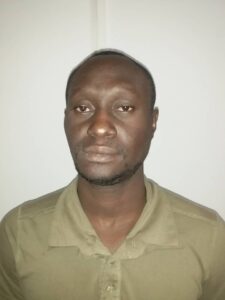 Activists of the Indigenous People of Biafra, IPOB, a group clamouring for the independence of the South East region of Nigeria, have fled the region in droves, the wake of increased military clampdown by Nigeria Security Forces deployed  to their agitation.
The IPOB led by Mazi Nnamdi Kanu has in the recent past intensified agitation for secession from Nigeria allegedly on the basis of gross marginalization of the people of South East by the President Muhammadu Buhari led Federal Government.
In line with that plan members of the group in the five states of Enugu, Anambra,Imo, Abia and Ebonyi have been holding peaceful protests , meetings and other activities to press home their demand.
The Federal Government of Nigeria, however, has taken exception to the largely peaceful activities of IPOB and deployed security forces which have been using excessive force against the agitators.
IPOB members allege that  since August this year over two hundred of their members and leaders have been murdered ,extra judicially by Nigeria security forces
They allege further that many agitators have been arrested arbitrarily and clamped into detention without trial, while many others can't be accounted for by either their families and the organization, a situation that has made concerned members allege that those missing have been murdered and secretly buried by security forces.
But, even as the agitators continue to count and bemoan their losses the country's security forces on the other hand, appear hell bent on mercilessly dealing with them as their renewed clampdown on the agitators seem to suggest.
According to our correspondents and reliable sources many prominent leaders of the group were arrested in the cities of Nnewi, Aba and Onitsha last week even as unconfirmed reports claim some of those marked for arrest  lost their lives during the coordinated raid said to have been carried out in the wee hours of Saturday, September, 12, 2015, in the three cities.
It was learnt that many other leaders and members of IPOB have fled the region in the wake of the latest wave of arrests and alleged shootings and killings to avoid losing their lives.
One of the IPOB leaders from Imo State, who simply identified himself as Emeka Anyanwu said he left the state early this week, even as he confirmed that hundreds of other activists have also taken to their heels to escape alleged renewed rain of bullets in the region.
Emeka, however, made it clear that no amount of intimidation, harassment,  or killing of peaceful protesters would make them back down from the freedom struggle which is geared towards freeing the people of South Eastern Nigeria from over sixty years of marginalization in Nigeria.
Efforts made to get the military spokesman to respond to the allegations against security forces proved abortive as messages sent to his telephone was not responded to as at Press time.