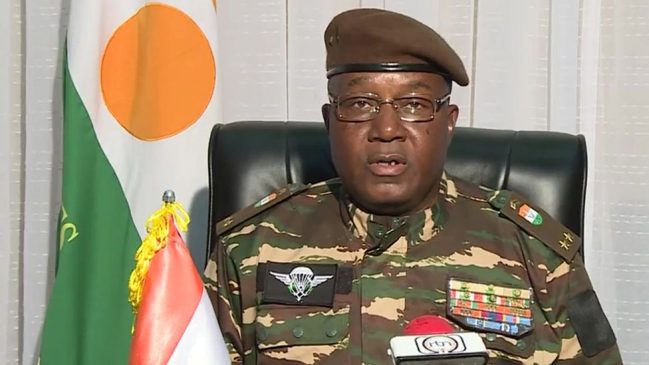 …Protest Unpaid Salaries
The situation in Niger may be taking a dramatic turn as emerging reports tend to indicate that mutiny was underway at the presidential palace in Niamey.
As at the time of filing this report the Niger Coup Leader Gen.Abdourahmane Tchiani was said to have fled the Palace.
Reports are pointing to the President guards protesting over unpaid salaries.
A delegation of the Economic Community of West African States, ECOWAS, said to be led by former Nigerian Military Head of State, Abdulsalami Abubakar, was earlier said to have flown back to Abuja, Nigeria capital , after spending just ninety minutes in Niger Republic
The delegation was billed to meet with Niger Republic coup leader, General Tchiani, but there were unconfirmed reports of an alleged mutiny by the Presidential guards at the presidential Palace in Niger Republic.
Opinion is however, divided over who could possibly be behind the reported seeming counter coup taking place in the landlocked West African state as at weekend.
NIGERIA NEWSPOINT