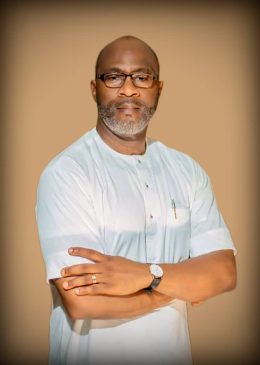 By Ebenezer Ojor 
Development, peace and progress do not come by sheer happenstance. They are  usually  products of deliberate policies and painstakingly designed approaches, if you like, strategies.
And these cannot materialise without committed and knowledgeable leadership.
The unprecedented economic turnaround and rapid industrialization witnessed in China and parts of Southeast Asia, especially, the Asian Tigers -Taiwan, South Korea, Hong Kong and Singapore -during the last century, are attributable to conscious efforts by the leaders of the region.
In China, Mao Zedong  or "Chairman Mao" is widely  seen as one of the most influential figures of the 20th century. Mao is seen as having transformed China from "a semi-colony to a leading world power, with advanced literacy, women's rights, basic healthcare, primary education and improved life expectancy."
Ditto for  the four Asian Tigers which are reputed for their high-growth economies. All four -Hong Kong, Singapore, South Korea, and Taiwan economies  have been fueled by exports and rapid industrialization, and have achieved high levels of economic growth that  began in the 1960s. In fact, these countries have,  by such developmental strides,  achieved parity and competitiveness in comparism with advanced nations of Europe and America.
In Imo, the vision and uncommon feat recorded by the Late Sam Mbakwe administration have continued to re-echo more than thirty years after.
No doubt, Mbakwe's accomplishments were direct consequences of a leader who, not only came to power with a template, but equally had a clear vision.
But can same be said of his successors?
A glimmer of hope is however, on the horizon with the emergence of Hon Tony Ejiogu, a technocrat of high repute, as the governorship candidate of the All Progressives Grand Alliance, APGA, for the scheduled November 11 gubernatorial election in Imo State.
Youthful Tony has so far, demonstrated in unequivocal terms that he possesses the stuff to  engineer a paradigm shift in the governance of Imo; by so-doing, halt her socio-economic drift and asphyxiation.
Ejiogu's well articulated marshal plan is to first, tackle headlong the nagging issue of insecurity leveraging both the conventional security measures as well as deploying the economic weapon by  way of massive job creation and empowerment, including the planned development of a digital economy as  focal point. This will include inter alia, special but sustained   infrastructural nay operational support, and after tax incentives to all tech-start-ups and businesses in Imo State.
The power sector is to be highly prioritised.
Given the APGA governorship candidate's  offshore experience , policies that will attract huge private sector investments in off-grid electricity generation and distribution are to be formulated; something akin to the feats achieved by the then governor of old Imo State, Late Sam Mbakwe  in the establishment of Amaraku Power Station and others similar power generating plants in just four years.
Aggressive industrialization will follow, as plans are on the table for the setting up industrial clusters to be powered via off-grid generated electricity.
The establishment of sustenable mini power plants to utilise our locally-sourced gas and renewable energy resources is equally in the cards
Agriculture revolution is imminent, to be based on OCOP and other modern farming models that give impetus to massive food production, not only for local consumption, but also for export.
A comprehensive overhaul of the education curriculum, with emphasis on STEM -science, technolog, engineering and mathematics-  is among the several reforms that will come on board if the November 11 poll goes Ejiogu's way. The list goes on.
Much however, depends on the Imo electorate to decipher who, among those justling for the plum job, has what it takes to do the uncommon,; to adopt knowledge-driven governance, to elevate transparency and accountability in public service to state policy, and consciously end the distress of the people.
NIGERIA NEWSPOINT