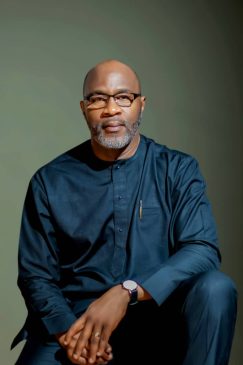 Ahead of the scheduled November 11,governorship election in Imo State, the Candidate of the All Progressives Grand Alliance, APGA, Hon Tony Ejiogu has unveiled a five-point manifesto focusing on Security, Power,Infrastructure, Job creation, Digital economy,  Agriculture,  Government and Social reforms.
The Imo APGA gubernatorial candidate who recently returned from overseas trip where he met Diaspora groups in a bid to shore up support for his ambition, said he would adopt community-based integrated  approach to curb insecurity, as well as create  community-centred vigilante outfit that would work in synergy with the conventional security agencies with a view to securing lives and property in the state.
Ejiogu also assured that if elected Imo Governor,  he would create policies that would attract huge investments in the power sector, such that private investors would come in and set up off-grid electricity generation and distribution.
He added that this would culminate in the building of what he described as "mini captive power plants utilising our gas and renewable energy resources  to generate affordable electricity…"
He reiterated his commitment to developing a digital economy by laying fibre- optic broadband infrastructure in Imo, and encourage tech-start-ups and businesses.
The former Senior Special Assistant to ex-Governor Ikedi Ohakim, pledged to adopt the OCOP (One-Community-One-Prduct) and Agro-PVC models, adding that he was poised to usher in an agro-revolution if elected governor on November 11.
The Emekuku Owerri North-born technocrat  listed a number of sweeping government and social reforms to be  expected to include: full disclosure of all public sector finances via digitalisation of governance, Local Government and judicial autonomy.
He also said there would as well be comprehensive overhaul and revision of school curriculum with greater emphasis on Science, Technology, Engineering and Mathematics, STEM, subjects.
NIGERIA NEWSPOINT