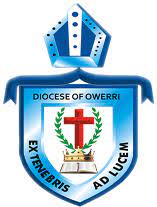 The Clerical Synod Secretary of the Anglican Diocese of Owerri, Ven. Michael Amadi has charged Christian fathers to make Christ their center of attraction in whatever they do in life
Ven Amadi gave the charge on the occasion of the Anglican Christian Fathers' Fellowship Conference with the theme " One thing is remaining: A true reflection of a Christian father" held at Holy Trinity Anglican Church Obazu Mbieri, Obazu Mbieri Archdeaconry headquarters Mbaitoli local government area.
Commenting on the theme, the synod secretary stated that he thanked the Almighty God for the  year's conference describing it as one of the best they have had  in recent years adding, that one can get everything but if they don't get Christ, follow and serve Him they have lost a lot
The Venerable who is the Arch Deacon Emmanuel Anglican Church Avu, Arch Deaconry, Owerri West LGA reiterated that the theme which the  Lord Bishop Anglican Diocese of Owerri Rt Rev Chukwuma Oparah has carefully selected by the inspiration of God is what has led them and their focus in this. conference.
He equally, thanked God that the deliberation on the theme has given them a wider knowledge of their services also, and what is expected of them as christian fathers in the contemporary world where people are  pursuing many things in the name of serving God but neglecting that one important thing which is to know whom they are following.
The Arch Deacon however, stressed that many people are following but they don't really know whom they are following pointing out that the conference and the theme has opened their understanding more to know what they should do in pursuit of their structure, ceremonies among other things.
He maintained that their focus should be on the owner of the church, the saviour of the world who is our Lord and saviour Jesus Christ, to follow, serve as well as ensure that everything they do is Christ centered.
He posited that when Christ is at the centre of every activity of a man, he would not neglect his family for the pursuit of financial gain, economic power among others as he charged the men to ensure that whatever they do, Christ must be first emphasizing, that when Christ is number one in their lives, their families would be saved so, any man not working for the salvation of his family through Christ is waisting his time no matter the economic power, the political power, the influence, all are in vain.
He thereby maintained that the conference, the theme and the way it has been fashioned has given them the understanding to know that Christ should be the centre of all family affairs, political affairs as well as their economic pursuits.
NIGERIA NEWSPOINT