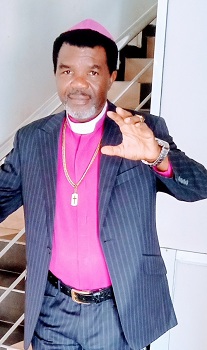 By Chima Chukwuzitere
The emergence of Senator Hope Uzodimma as the Governor in  Imo State is by divine selection . God hand picked Senator  Hope Uzodimma by His divine purpose to become the governor of the state due to the political tensions that was eminent in the state. And if it is God, never shall he make mistake or do  a thing that is not for the good of his people. But no body enquired from God to know why Senator  Hope Uzodimma  was His choice at that time even those who prayed were afraid to declare  what God told them. Rather people focused on the judicial outcome of the case in court, citing that the governor was the fourth person among the contestant . Today in Nigeria there is almost a similar  situation where our brother, Mr Peter Obi is the third person in the presidential race according to INEC result.  What will happen if by any means he is declared the winner of this 2023 presidential election in court as the third person among the contestants according to INEC result. Sentimental premonalisim has always been a tool for confusion in the hands of political rivals, at the end it is the people that suffer.
All the confusion we are seeing in the state today or since Senator  Hope Uzodimma became the governor  of the state is not because he is not performing well as a governor, but because the polity is over-heated, no body has taken time to pray and enquired from God on why it has to be Senator  Hope Uzodimma at this time  and our people are dying
Note,  the warning from God to the people of Imo State -: "STOP THE FIGHT AGAINST HOPE UZODIMMA NOW."
 The fight against Governor Hope Uzodimma is a direct fight against God who selected him in the first place.
The same God who announced his emergence as a governor through a messenger is now confirming his second tenure, through a messenger.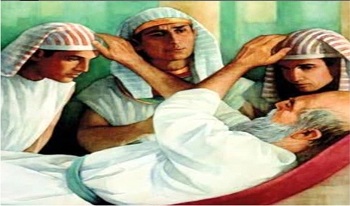 I heard it clear , I am not residing in Imo State  neither am I a politician but at the place of prayer in Abuja.
 I was inspired by God to speak to the people of Imo State whom He called MY PEOPLE, that Senator Hope Uzodimma will retain his office for the next four years. I do not know the governor in person, we have not met anywhere in life, but while I was praying about the problem in my  state, Imo. God said to me , tell my people,Senator  Hope Uzodimma did find favour in my sight to become the governor of Imo State  and I am returning him for the second term.
 The emphasis here is, he did find favour in my sight. God is speaking not me, I am just a messenger. Listen and be delivered.
Favour is viewed as God's injustice in the sight of man. Hence favour  in human sense is said to be unfair, unfair , yes but it is God's  decision . In Genesis chapter 48;15-20 but particularly in verse 17-19. There was something that appeared to be like election in the house of Joseph in Egypt, which the outcome was viewed  to be unfair by Joseph himself and I guess many in his house may also have complained about. But their father Jacob said  in response I know it, my son, I know it. Which means the ways of God are never the ways of man.
 Genesis 48:17-19.  Let's read :
"And  when Joseph saw that his father laid his right hand upon the head of Ephraim, it displeased him and he held up his father's hand, to remove it from Ephraim's head unto Manasseh's head. And Joseph said unto his father, not so, my father , not so, for this is the first born; put thy right  hand upon his head.
"And his father refused and said I know it, my son I know it; he also shall become a people and he shall be great; but truly his younger brother shall be greater than he…."
God said, Senator Hope Uzodimma did find favour in my sight. God knows all the points most  people have cited  in disapproval of Senator Hope Uzodimma's victory in court,  but  God also knows what He has done .  Just like Jacob said to Joseph,  "I know it, my son, I know it."
There is no justification for favour but favour can only come from God  and Senator  Hope Uzodimma has it for now. Sheathe your sword God said.
In conclusion: my advice to those with political interest in the state , especially, those who want to become the next governor  of the state is to listen to God and be wise in your spending during the forthcoming governorship compaigns.
Save your money for 2027, don't waste them  now  in this coming election that when the result comes out, you will not  be offended because of the huge amount of money you must have spent in the election of campaigns.That  you will want to further  escalate the already heightened political tension in the state .
 Remember, people called king Nebuchadnezzar a wicked king but God called him "MY SERVANT", "MY WEAPON"  and "MY ELECT." How can you justify that disapproved by men but approved of God? It is called favour of God. There is no way you can explain that. Divinity is standing with Senator  Hope Uzodimma for now, he is divinely censored and can sensitively react at any potential threat .
 Sheathe your sword and  find a common ground with the governor to move the state forward.
God wants the Imolites both rich and poor to look beyond what politicians are presenting to us as a people but consider that all the lives and property that are being destroyed  since this political war started in the state, belong to all of us and there are people who are benefiting from it( NDI-ORI- NA – CRISIS ). It is  a big  set back to us the Imolites home and abroad.
This is the time to stop all this unnecessary fights , destruction of life and property  of our people and make peace with one another.
If you continue to fight the man that has divine backing of God,, you may end up destroying everything and everybody but you cannot touch him or defeat him. Please, sheathe your swords of war, embrace peace, for growth and development of our state that was once known as the most peaceful in Nigeria.
Many of our youths have lost their lives already and a lot of our people have lost their loved ones, people who were once good friends have become lifetime enemies. All of these, have to stop. If we are Christian, we should also be  spiritual.
 To the governor, God wants you to develop a large heart of forgiveness.
Jesus said, father forgive them for they know not what they do. Knowing that God will forgive your trespasses as you forgive those who trespassed against you.
Further more the governor and the stakeholders of the state including  the traditional rulers, in the choice of a successor after the governor's second term , Imo should remember Owerri Zone .
Rt. Rev'd Dr. Chima Chukwuzitere is the presiding bishop of Life Savers Adoration Healing Centre, Abuja;
Coodinator, kings and kingdoms for Christ Peace Movement