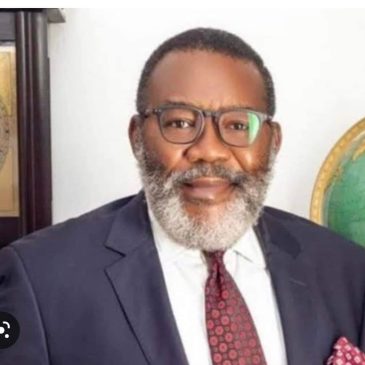 Three days to the election of the State House of Assembly members in Imo state the ruling All Progressives Congress, APC , Ikenegbu ward 1 has descended heavily on Chief Willie Amadi, one of the leaders in Owerri Municipal and aide to Governor Hope Uzodinma over an alleged anti party activities and bad conduct against the ideals, integrity and image of the party.
In a three page official notification letter captioned "Re- Report of investigation of anti party activities and bad conduct against the ideals, integrity and image of the party by Willie Amadi", dated 7th March ,2023 and addressed to the Chairman of the All Progressive Congress, Owerri Municipal and signed by all the ward executives in APC Ikenegbu 1, including Chuka Ihejieto( ward Chairman), Chidiebere Emeribe(ward Secretary), George Amos(ward legal Adviser), Julie Agor(ward Treasurer), Kelechi Iwuoha(Publicity Secretary), Okey Njiribeako(Org. Secretary), Jerry Emenyonu(Auditor), among other eighteen officials and made available to newsmen, alleged that Barr.Amadi has severely and consistently engaged in various degrees of anti party activities.
They alleged that  Amadi has been working for opposition political parties for the past six months against their party, APC.
According to them," Willie Amadi has consistently engaged in blackmailing APC Leaders in Owerri Municipal, character assassination, publication and circulation of total false information and engaged in malicious activities aimed at bringing their party to disrepute".
They also alleged that Willie Amadi has not participated in any APC party activities for the past one year especially throughout the 2023 electioneering campaign in Owerri Municipal till date.
" He has avoided working or being identified publicly with any APC candidate because of his affiliation with opposition political parties ".
They insisted that Willie Amadi has been discrediting the image of the performing government of Senator Hope Uzodimma in the state in all ramifications thereby bringing the image of the party APC and her government to disrepute.
It was further alleged that Willie Amadi has in three occasions refused to attend the ward disciplinary committee invitations to defend the aforementioned allegations levelled against him contrary to section 21.2(v11), (V111) of APC constitution as amended.
According to them after the ward executive committee met recently and thoroughly considered the issues and the recommendations of the disciplinary committee decided that Willie Amadi having contravened 21.2(1), (11),(111),(V11),(V111) of the APC constitution as amended, the ward disciplinary committee and the entire executive of Ikenegbu ward 1 relying on section 25.5(g) of APC hereby expel Willie Amadi from the All Progressive Congress, APC, Ikenegbu ward 1,Owerri Municipal.
In a related development, the All Progressives Congress in Owerri Municipal Council would like to formally announce its disassociation from Barr. Willie Amadi, a member of their party who has been engaging in activities that go against the ideals and principles of our party.
In a press release signed by the Chairman APC in Owerri Municipal Council, Hon Onyekachi Ibezim, "We have been made aware that Barr. Willie has been working against the party and playing anti-party politics, which is in direct contradiction to the values and goals of our party. We have also received reports that Willie Amadi has been engaging in activities that undermine the integrity of our party, and this is unacceptable. He's not a financial supportive member of the party, will never miss a chance to drag the name of the party through the domain of hades .
"As a party, we strongly believe in democratic principles, which include respect for the rule of law, fairness, and accountability. We have always advocated for unity and teamwork, and we will not tolerate any behavior that goes against these principles.
"We want to make it clear that Willie Amadi's actions do not reflect the values and beliefs of our party, and we have taken decisive action to distance ourselves from him. We have also initiated an internal investigation into this matter to ensure that our members remain true to our party's ideals and principles.
"We urge all members of our party to remain focused on the goals of the party and work towards achieving them. We also call on our supporters to remain committed to the party and its vision for the future.
"We remain resolute in our commitment to providing good governance and delivering on our promises to the people. We will not be distracted by the actions of a few individuals who do not share our vision for the party in Owerri Municipal Council and the state ".
NIGERIA NEWSPOINT