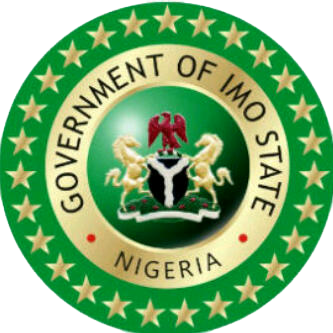 Imo State indeed Nigeria, have been battling escalating  insecurity in recent times.
This sad development is in no way funny as it has negatively robbed off on the socio-economic progress of the country.
The situation apparently compels residents, businessmen even visitors, to move with caution in other to avoid being victims.
One would say that the Imo is not the only state bedeviled by rising insecurity, however, the current situation remains a sad chapter in the history of the state and country
Few days ago, the convoy of an governor of Imo State, Dr Ikedi Ohakim, reportedly came under heavy attack by unknown gunmen in the that state.
Indeed many Nigerians are agreed that nexus exists between the rising insecurity in the country and the prevailing mass unemployment in the land.
Countries of Europe, America, Japan and some Southeast Asian nations point to the fact that low unemployment rate coupled with the well-entrenched social security system in those countries, puts insecurity and youth restiveness almost at the lowest ebb.
Sadly,  many countries in Africa, parts of the Middle East, Asia and even some in Latin America, experience high rate of insecurity  traceable to the prevailing mass unemployment, virtually lack of social security system and corrupt leadership.
Prevailing stability and development are being experienced in countries of core Arab states, like Saudi Arabia, United Arab Emirates, UAE, Qatar, among others, because these countries have continued to prioritise the welfare and well-being of their citizens, and to a reasonable extent, used their petro-dollars to enhance the quality of lives of their people;  by so-doing, achieved significant progress and development.
In Nigeria, the high rate of youth unemployment has not helped matters.   to many keen watchers
of events the country,the Boko Haram insurgency in the north,  militancy and agitation in the south, all have links to high unemployment and the inability to adequately empower the youths,  nay citizens to channel their energy to useful purposes.
Onus lies on governments at all levels in Nigeria to map out feasible and sustainable policies and programmes that would engage millions of unemployed citizens.
Experience has shown that gainfully employed youths rarely take to crime or engage in violent activities.
The state governors have a big role to play in this regard being closer to the people. Again, most federal government empowerment programmes also come through the state governments. Such empowerment programmes should not be politicised.  It should not be for political parties' loyalists.
The situation is assuming a more worrisome dimension,  so the time to act is now.
NIGERIA NEWSPOINT