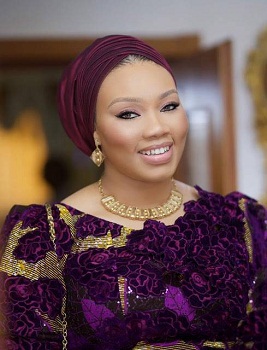 Olaotan Fawehinmi in his book "If I Were A Girl, I Would Not…" wrote " A good wife is Royal in Heart. She is a crown to her husband, and pride to the home where she was raised. She is called a W.I.F.E because she is a Woman In Full Effect."
This quote fully describes Her Excellency, Lady Barr. Chioma Uzodinma, the First Lady of Imo state.
Despite all odds, name-calling and other challenges that the Hope Uzodinma-led Administration has been facing, she had stood vehemently behind her husband and the 3R government.
Apart from being a gorgeous and supportive wife to the Governor, she has also proven herself a worthy mother to the people of IMO state.  She has touched lives of many especially the females irrespective of origin or religion.
Through her actions and programs, more females ; Girls and women alike has taken more interest in the politics and governance of the State. This has the increase in the participation of females in government and the overall development of our dear state, Imo state.
Lady (Barr) Chioma Uzodinma is an icon of hope. She keeps using her office, the office of the First Lady, IMO state to promote goodwill and spread love to the people of Imo state through the iconic and ebullient lady, Hon. Nkechinyere Ugwu, Hon commissioner for Women Affairs  and Vulnerable groups Imo State, A woman with Capacity and wisdom
Some of Her Excellency's recent outstanding achievements include ;
Launch of  IMO State SARC (Sexual Assault Referral Centre) – The Deborah House located at IMO state primary health care Development Agency, Umuguma.
The program is aimed to support sexually abused women and girls in overcoming the trauma from the menace.
Empowerment of women in the 27 LGA with over 200 Cooking cylinders. This was done in collaboration with the  federal ministry of women affairs and social development to improve the standard of living of widows and indigent women at grassroots communities irrespective of their religion.
Initiation of a program called "Operation Clean Environment, Healthy Family" which is aimed at improving the hygiene of our market environment.
The goal of the program is to distribute hygiene materials ranging from waste bins, bowls, rakes, packers, pickers, waste bags, sanitizers, helmets, hand gloves and many more items to various markets across Imo State.
Empowerment of over 100 widows in IMO state. It was in the commemoration of "the world widows day" celebration on June 23,2022.
They were all given cash gifts and food items to aid their existing business and grinders were also given our to start small businesses.
Random helping of children on the streets of imo state in the likes of Chidera ononiwu and his brother Emeka Ononiwu who were picked up hawking and begging on the street.
She went ahead to make payments for his Junior Secondary School Certificate Examination (JSSCE).
Rescue and support of  vulnerable people like an abandoned physically impaired 6-year old minor, miracle olumaba.
All this is to mentioned but a  few achievements of Barr (lady) Chioma Uzodinma that touched the live of the common imo state citizens irrespective of their origin or religion.
No wonder she was given several Awards of recognition like the award of THE MOST OUTSTANDING FIRST LADY in Nigeria in the 2022 SRTV/NTA MISS INTELLIGENCE/GIRL CHILD AWARD.  Awarded Ambassador "war against drug abuse" by NDLEA.  And  SMART MOTHER AMBASSADOR by HarvestPlus Nigeria.
Lady Chioma Uzodinma is a rare gift to Imo state and a functional instrument in the 3R government.
Daluu Oso diya Achi.  God bless your Excellency for all you do for the people of Imo state.  Inter-Relious Women in Politics , Imo State Chapter are solidly behind behind you and will continue to Mobilize support for the 3R Government.
TOGETHER WE CONTINUE TO WIN!!
Long live Lady (Barr) Chioma Uzodinma!
Long live The 3R Government!
Long Imo state!!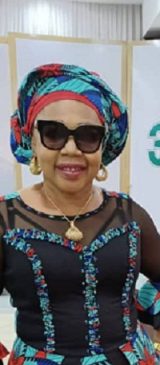 Written by Hon Lady Gloria Ijeoma Onyebuagu
(State Welfare Secretary APC Imo State)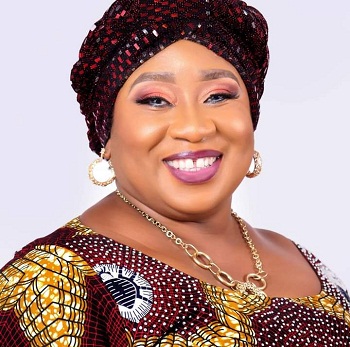 & The Mover of Inter Religious  Women in Politics ( WARD 2 WARD AMBASSADORS), IMO State chapter.
NIGERIA NEWSPOINT