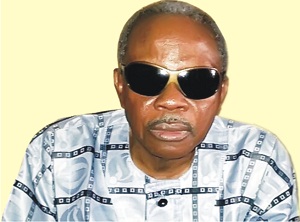 …5 Eastern Governors, storm Owerri
By Williams Odunze
Owerri the Imo State Capital will be agog with great Igbo sons and daughters as Dr.Chuks Osuji is set to launch his Twenty fifth book titled, "The Imperatives of Nigerian President from Igbo extraction.
A humble Quest for Equity, Justice and Fairness; Today's History for Tomorrow's Generation".
The historic event will hold on September 29 with the Five Eastern Governors in attendance as well.
Briefing Journalists at his office, the Author of the book, Dr. Osuji said that is high time to reawake the sub consciousness of the Igbo to reject the second position in the nation's political space.
He posited that the Igbo race has contributed hugely to the progress and stability of the nation and deserve better.
The book presentation which will take place at Jubilee Hall of Assumpta Cathedral Owerri will feature Senator Hope Uzodinma and other Governors from the Southeast as the Chief Hosts.
The occasion which will be chaired by an erudite scholar, Prof.V.Obinna will also feature Prof.Protus Uzorma  Nathan as the book  reviewer.
The Chief Guest of Honour will be Prof.George Obiozor President Ohaneze Ndigbo.
Special Fathers of the day will be His Exellency Dr. Chukwuemeka Ezeife, Rt.Hon.Mbazuluike Amaechi, Prof Gozie Ogbu and Chief Dr. E.C. Iwuanyanwu, Chairman Ohaneze Elders Council as Her Exellency, Chief Betty Anyanwu-Akeredolu,First Lady of Ondo State will be the Mother of the day.
Notable Traditional Rulers like, Chairman of Eze Imo in Council, Eze Dr.E.C Okeke, Eze Cletus Illomuanya, Eze Ezeogo Charles Mkpuma, Eze Joseph Ndubuisi Nwabeke and Igwe Nwanosike Agbalakata will be the Royal Fathers of the day.
High Chief Dr.Okwu Nwandu and Dr.Moses Ayoka will feature as the Chief launchers of the book.
NIGERIA NEWSPOINT