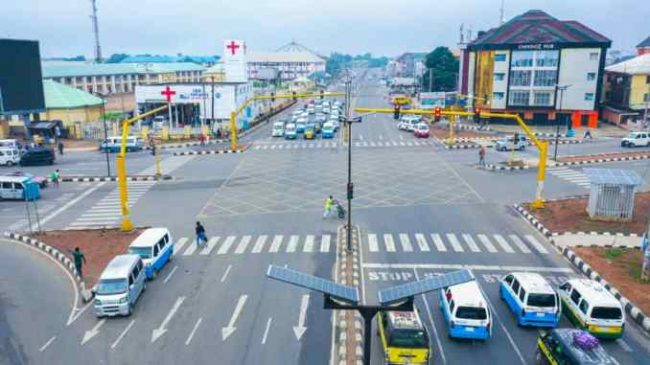 Roads, quality roads remain sine qua non to the socio-economic development of a state.
Successive administrations in Imo  have most often, hyped their achievements in area of road construction even though Imo is yet to be listed among leading states in the area of road network in the Nigeria.
The present government of Senator Hope Uzodinma had at its inception barely two years ago, embarked upon a number of road projects including but not limited to the Owerri-Okigwe Road, the dual carriage Owerri-Orlu Road, Naze-Nekede Polytechnic -Ihiagwa-FUTO-Obinze road, Chukwuma Nwoha inner ring road, among others.
In all fairness to the present Uzodinma administration in Imo, the condition of Imo roads before the  3R- styled government came on board, can be said to be nothing to talk home about. The  administration of Rt Hon Emeka Ihedioha demonstrated appreciable commitment to address the issue of bad roads bequeathed by the embattled Rescue Mission administration it succeeded but could not go that far following the Supreme Court judgement of January 14, 2020 that removed it prematurely from office.
Interestingly, the present administration in Imo State has  been able to get  President Muhammadu Buhari to  commission some of the reconstructed roads on two different occasions. Only last week, PMB was in Imo to commission some of the said roads.
While the efforts of the Uzodinma-led administration in giving  facelift to Imo roads must, in all honesty, be appreciated, it is however,  pertinent to state here that emphasis must shift to the issue of ensuring that the roads being reconstructed endure the test of time.
For instance, a careful look at  sections of some of the reconstructed roads appear to suggest that a number of them have already started having issues.
Chukwuma Nwoha road, Naze- NEKEDE-FUTO road, Egbu Road by Shoprite Owerri, MCC Road by Toronto Junction, even some of the remodeled junctions in Owerri have begun having issues already.
To achieve this no doubt, calls for   improved supervision of the contractors handling some of these roads to prevent deliberate comprises.
Nigeria Newspoint is persuaded that the present administration of Senator Hope Uzodinma as governor, should insist only on contractors with proven company profile and/or verifiable record of quality job delivery to handle road projects in the state as the phenomenon of build-and-collapse associated with the previous administration in Imo, never in any circumstance, met the expectations of the citizens of the state, aside draining the state's available limited resources.
NIGERIA NEWSPOINT