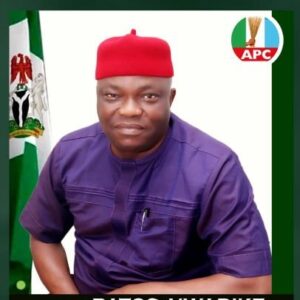 By Batos Nwadike
Obi is a complete man. He will never be a boy forever. He is an adult with wife and  children. He is now Hurricane Obi! Go and verify!
This is very important and critical. That as Obi sets off on the highway to Aso Rock Villa in Abuja as President of the Federal Republic of Nigeria in the 2023 elections, we must shine our eyes against intruders and interlopers.
Fairweather supporters, those who are in other parties with opposing political persuasions are won't to tell you, that they are  OBIDIENT but it will end with Obi's presidential election. Yet others will politically corrupt the raving slogan OBIDIENT by saying people should be obidient to their party. These political fraud are suspect. Be wary of the cheats and mischive makers.
These are corruptions of the hurricane OBIDIENT. It is inexcusable. It is unwarranted and arrant political plagiarism. It must be stopped. Darkness and light can never be the same. Good and bad can never be twins. Obidient is good and others are bad. Obidient is fertility and others are barrenness. Reject them!
In February 2023 as H.E Peter Obi marches into Aso Rock as President by flying the obiquitous Labour Party flag, he moves with his household; Papa, mama, pikin! All the candidates of Labour Party will go  to Abuja with him. No exception. Total victory for Labour Party.
All. We say all!
For instance in Imo state, the candidates are: Senate; Chief Charles Ahize( Orlu), Chief Sen. Ezenwa Onyewuchi( Owerri) and Okoro Nwachukwu( Okigwe). In the Federal House for Orlu zone without prejudice to other zones, it is: Collins Ezenwa Ilo( Ohaji-Egbema, Oru West, Oguta), Paschal Obi( Ideato North and Ideato South), Geff Ojinika( Oru East, Orsu, Orlu),  Barr Nwaugo( Nwangele, Nkwerre, Isu, Njaba).
H.E Peter Obi must go to the Presidency with his family. They will help defend him there against impeachment, harassment and blackmail. Obi cannot go alone. He will go with Papa, Mama, Pikin.
Dr. Batos Nwadike( Oyi of Igboland) is Top Political Counsellor and Ambassador Extra- ordinary to Labour Party of Nigeria, writes from  Owerri, Imo State.
NIGERIA NEWSPOINT