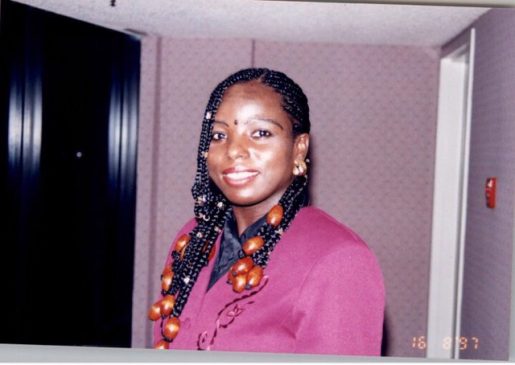 …Pleads: Intervene, undo Okorocha's Wrong
The opposition against the choice of Eze Peter Njemanze as the traditional ruler of Amawom Owerri in Owerri Municipal Council of Imo State, has taken a new dimension with a daughter of the community whose father was Eze Igwe Alexius Anumaku Njemanze, the Ozurigbo IV (Nakwa echeki) of blessed memory,  Princess Stella Njemanze-Nebo writing to the state governor, Senator Hope Uzodinma with a passionate appeal for him to intervene in the matter.
Princess Njemanze-Nebo who faulted the  imposition of Eze Peter Njemanze on the community by ex-Imo governor, Rochas Okorocha,  equally decried as untraditional,  a situation where according to her, the former governor trampled on the culture and tradition of Owerri people by imposing the said Eze Peter on the community, noting that their fathers warned them of the consequences of such actions.
"The vacuum left by our elders for many years, created the opportunity for ex-Governor to  insult the Njemanzes by appointing a great great grandson of Njemanze Iheanacho, my own  direct grandfather as the ruler of our family.
"The selection of Eze Owerre was set forth by our forefathers many centuries ago.
"The most important criteria in the selection as established by our forefathers are: You must be a full blooded Njemanze by birth not by naturalization. No stepchildren from previous marriages brought into the family are entitled to the crown…
"My Governor, I am not angry but questioning the process.  I just want the process of selecting the next Ozurigbo of Owerri to be fair and just.", Princess Njemanze-Nebo  stated.
On the recent request for a crown prince for the community  who will eventually be crowned Eze,  She queried a situation whereby seven elders locked up in a hall with no windows could select the ruler of Owerri while preventing participation from all Njemanze sons. The selection process should include all Njemanze sons both home and abroad following the footnotes and lineage established by our fathers…"
Princess Njemanze-Nebo decried what she described as the nomination of a "great grandson" as crown prince. She noted that it was a slap in the faces of all the grandsons alive today.
She  appealed for the nullification of Eze Peter Ngbowu Njemanze's  enthronement by Rochas and advised him to join in the selection process.
She wrote , " Please, My Governor, do not support or encourage the further destruction of the Njemanze dynasty. History will reflect your participation. "
NIGERIA NEWSPOINT