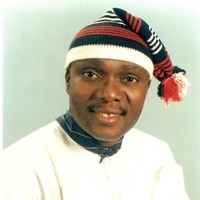 …May close down others with no statutory obligations
Imo State Ministry of Tourism, Culture and Creative Arts has flagged off the recertification of tourism facilities and establishments with an inspection visit to Rento Hotel & Suites, Owerri, on Thursday June 9, 2022.
Speaking at Rento Hotel & Suites, the Commissioner for Tourism, Culture and Creative Arts, Mazi Uche Ohia, PhD, said, "the objective of the recertification exercise is to verify the registration, operations and compliance of hotels and other facilities in the tourism and hospitality industry with existing Laws and regulations and to ensure that all registered tourism establishments observe minimum standards and maintain best industry practices"
Noting that the recertification exercise is mandatory, Mazi Uche Ohia warned that "any tourism facility or establishment that fails to undergo the recertification exercise will be sealed up by Government"
In a meeting with the Chief Executive Officer of Rento Hotel & Suites, Chief Chika Emenike, the Commissioner said "we are here specifically on an official visit to inspect the facilities you have and to ensure that you comply with standards. Government appreciates the investment you made and I am satisfied with what I have seen; Rento is an exemplary facility". He urged the hotel management not to regard Government "as an enemy when we drive for payment of statutory revenues; call on our office to know your obligations and fulfill them."
He gave an assurance that Government would continue to provide infrastructure and security to ensure conducive business environment in the state.
Responding, the Chairman and Chief Executive Officer of Rento Hotel & Suites, Chief Chika Emenike, noted that as a law abiding investor, he would meet all statutory obligations. He advised Government to be socially oriented in its revenue generation efforts, "let your drive not be to make money alone but to enforce standards and make things work for the benefit of the people", he admonished
Chief Emenike who said he believed in excellence and would be part of any endeavour to make Imo better lamented the distortions of Owerri Master Plan. He disclosed that his investments were in the East and had over 3000 employees. The renowned industrialist charged the Ministry of Tourism, Culture and Creative Arts to ensure that Imo State does not lose its leadership position in hospitality and tourism in South East Nigeria.
The team inspected facilities in the hotel including the kitchen, VIP bar, the fitness gym, rooms, barbing salon, and reception hall, among others, and returned an "A" rating for the facilities and services rendered at the hotel.
In the Commissioner's team were Hon Bobby Michaels Uchechukwu, Special Adviser to Imo State Governor on Creative Arts; Sir T.U.C Nwokonkwo, Permanent Secretary; Heads of Departments of the Ministry; and the Acting General Manager of Imo State Tourism Board, among other staff of the Ministry.