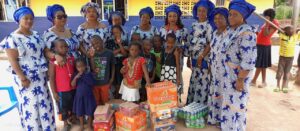 The quintessential Ugonwanne Circle of Friends In Christ International has reiterated the commitment of the association to champion the crusade for the upliftment of the needy by bringing succour and put smiles on the faces of the less privileged through empowerment  and alleviation of their sufferings.
The organization made this prouncement through the president of Orlu Chapter, Prof. Celine Anosike when they visited the Holy Family Motherless and Destitute Home in Owerri, the capital of lmo State.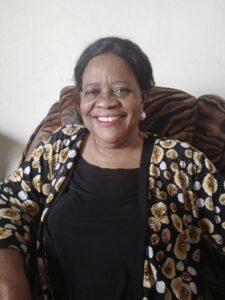 According to her,  this is in fulfilment of Ugonwanne's Corporate Social Ressponsibility of giving hope to the hopeless  and appealed to the wealthy in the society to find time to visit the less privileged and assist in taking care of their needs as this will go along way to  ameliorate their challenges.
The Ugonwanne  Circle of Friends in Christ, an international organisation with headquarters in New York was founded  by the ebullient and indefatigable Princess Mrs Amaka Amah (Mmaruru Ulo) and Mrs Judith Ogochukwu Obidimalor (Ojiugo Nwanyi).
According to the Coordinator of the organisation, Princess Adaeze Obi in accomplishment of their vision, mission and core mandate as enlisted by the founders,  released food stuffs and other gift items to the motherless home in the state and promise to make the visitation  regular.
She commended the founder, Princess Amaka Amah and co -founder, Mrs Judith Ogochukwu for their foresight and positive dreams and determination in giving birth to Ugonwanne Circle of Friends in Christ International, which has been recognized worldwide as pace setters in championing the course of the needy in the society.
Prof. Anosike called on members of the organisation to continue to imbibe the spirit of excellence, trusting that God will continue to grant them supernatural speed as they soar just like the eagle, on the wings of Holy Ghost.