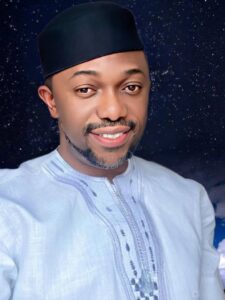 …Promises Quality Representation
…Obtains APP Nomination Forms
As the race over who represents Imo East senatorial district (Owerri zone) in the 2023 general election gathers momentum, a frontline politician and humanist from the zone, Hon. Christian Kelechi Njemanze has thrown his hart in the ring, with a promise to provide quality and purposeful representation to the zone.
Speaking after he obtained his expression of interest and nomination forms from the African Peoples Party (APP), Hon. Njemanze, said it was time to wipe away tears of Owerri senatorial district after many years of poor and abysmal representation at the national assembly.
He said his intention to contest the Owerri senatorial seat was borne out of the yearnings and desires of the people of the zone for a change in their representation at the national assembly, adding that he was poised to restore the confidence of the people of the zone in the process of governance.
Quoting copiously from his campaign manifesto anchored on 'Restoration Agenda', the Ikeduru born humanist promised to be a senator for all , irrespective of the local government and area of residence.
He said: "It is the season of elections and so many persons have come out with humongous and sometimes unrealistic promises. I have not come out to join the bandwagon, but to create a life changing impact on our people. It is time for Owerri zone to know that it is no longer business as usual ".
"Honestly, our people have suffered. I was able to tour through the local governments of the zone during the time I went around to share some edibles to widows, orphans and the less privileged. That exercise gave me the first hand information of the situation on ground ".
"My coming out was not accidental, but it was carefully planned. The time has come to give our people a sense of belonging in the representation in Abuja. We need to speak and attract economic incentives to empower our youths, because the growing number of youth unemployment is already a ticking time bomb".
"It is unfortunate that Owerri zone has never had it so good in terms of quality representation, but that is why I left all my businesses to come down here with the mandate to restore all that our zone had lost in the past. All I am asking for is the needed support from everybody living in the zone for us to navigate through this difficult political terrain and give our people the best", he said.
On the choice of the African Peoples Party (APP), the Owerri zone senatorial hopeful, described the party as one which has better ideologies than other parties, adding that the party remains committed to changing the narratives not only in Nigeria, but Imo state.