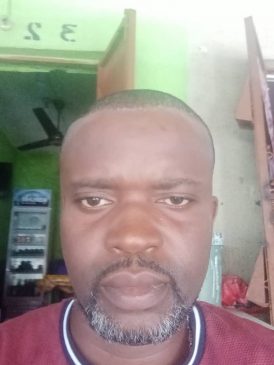 "It's a massacre in Orlu"
The Nigerian Military has declared wanted one alleged notorious Indigenous People Of Biafra,IPOB kingpin ,Kennedy Nwokeji  in his home town Orlu.
Mr Nwokeji alongside some other suspected leaders of the group were declared wanted  after they   narrowly escaped   the military crackdown down on IPOB members on Easter Sunday, April 17, 2022, which was described as "Orlu massacre" by various media sources.
Eyewitnesses said that Mr Nwokeji was seen inside a Lexus car with his fellow members,on that fateful day, before heavily armed military operatives accosted them and opened fire on them.
The military operatives gave them a hot chase as the driver of Lexus car sped off after they opened fire on the car. On getting to where the bullet riddled  car  stopped after the hot chase,  only one alleged IPOB member identified as Mr Ibe Okoro was found inside the car , dead on the steering.
Mr. Nwokeji and other occupants of the car it was gathered  miraculously escaped.
It was further learnt  that  he was the prime target of the crackdown of that Easter Sunday Orlu massacre.
As at the time of writing this report, Mr Nwokeji's  whereabout  could not be ascertained .
Speculations have been rife in the community as to what he may have happened him and the other escapees of the military onslaught. While some say he may have escaped with bullet injuries into the bush and may have died there, others say he may have died during the shooting and his corpse carted away by the rampaging military operatives, even as they add that declaring wanted was a mere ploy to cover his killing, as that may worsen hostilities and tension in the area, since he is a top chieftain of IPOB.
However, Mr Nwokeji's whereabouts it was reliably gathered from sources close to his family remains unknown, as they said his family have not seen him in the wake of the clampdown.