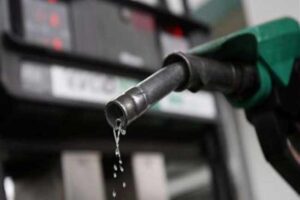 By Williams Odunze
Following the prevailing economic situation in the country caused are increase  in fuel pump price by Marketers, the presiding Bishop of Divine World International Church of God in Christ and Chairman Citizens For Righteousness and Social Justice Imo State Chapter, Most Rev. Kenneth Obi aka the Peoples Bishop, has  called on Federal Government to, intervene on the current increase in the prices of Petroleum products in the country that has increased the sufferings of Citizens or face mass protest within two weeks.
The Bishop, made this known while addressing Journalists on the worsening economic situation in the country.
He stated that, he is worried about the daily worsening economic crisis in the country mostly, the high rate of foreign exchange against the Naira which have caused sharp rise  in prices of goods and services.
The cleric  further stated that the current high cost  of petroleum products has worsened the whole situation because  almost all sectors of the economy depend on the use of Petroleum products to survive.
"For instance, fuel has risen to #240 per Litre against the government approved price of  #165.Diesel now costs more than #550 per Litre, same as Kerosene and liquefied Petroleum Gas which are three times higher than what they used to be few years ago"
The man of God said that Federal Government have statutory agencies that are responsible for Petroleum products in the country, adding that ot seems they are not doing their jobs very well.
"Recently, Federal Government imported bad fuel into the country which created an avenue for marketers to hoard the product there by creating an artificial scarcity which consequently skyrocketed the price even above #800.And it is crystal clear that the Federal Government has regulatory agencies like Petroleum Products Price Regulatory Agency bestowed with the authority to ensure that Petroleum marketers sell the products at approved price"
Most Rev kenneth frowned at the attitude of Nigerians of not speaking up against bad leadership because of fear of being killed.
He maintained that Citizens For Righteousness and Social Justice will continue speaking for the masses until the right thing is done.
"This is why Citizens For Righteousness and Social Justice a Faith based Organization is  in solidarity with the suffering masses has come out to remind the government of its responsibility of making life easy for those they are leading. There is urgent need to ensure equal Justice for all" he concluded.