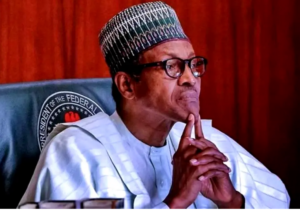 President Muhammadu Buhari has finally had his way in taking control of the national leadership structure of APC with emergence of his preferred choices as key national officers of the party.
President Buhari choice for the chairmanship seat of the party, Sen. Abdullahi Adamu weekend emerged as the party's national chairman.
His other anointed aspirants who won included Sen. Ken Nnamani, Deputy Chairman (South),
Sen. Iyiola Omisore, National Secretary, South West, Hon Victor Gaidom, Vice Chairman (South-South) and Osita Medener, Vice Chairman (South East)
By this development, President Buhari and his camp have not only taken control of the soul of the party, but also successfully caged the Tinubu camp which reports said did not want Sen Adamu as national chairman.