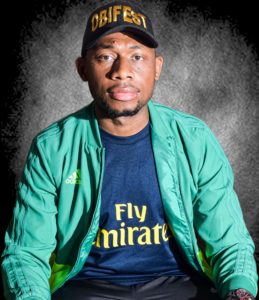 As part of its efforts to assist in the eradication of blindness in rural communities in Imo State of Nigeria, as well as helping the less privileged in society, a non-governmental organization, the Obinna Obi-Njoku Foundation has concluded plans to hold free cataract surgery in Ikeduru Local Government Area.
A release from the Programme Co-ordinator of Obinna Obi-Njoku Foundation, Rev. Fr. Carmelius Ugochukwu Ereh, the free eye surgery initiative is part of activities packaged by the foundation, which is powered by an illustrious son of Ebikoro, Ikeduru LGA, Dr. Obinna Obi-Njoku as part of his commitment towards eradicating blindness in communities especially, among the less privileged.
In the last two months between December 2019 and January 2020, the Obinna Obi-Njoku Foundation sponsored various sports competitions for young men and women during his 'OBIFEST 2019' events.
These include Ebikoro Football League, Women football tournament, women athletics competition, football friendlies, cultural displays among others.
The events as organized and sponsored by the Obinna Obi-Njoku Foundation took place at Abo/Umueme Community Primary School field, Ebikoro, Ikeduru LGA of Imo State.
Meanwhile the Obinna Obi-Njoku Foundation has concluded plans to hold the second edition of school quiz and debate for students and youths in Ikeduru, which will be coming up soon.