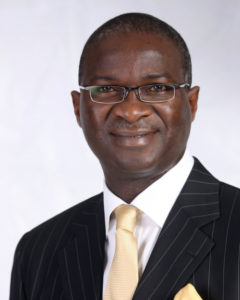 The Minister of Power, Works and Housing, Babatunde Fashola, on Thursday, urged the people of South West to vote for President Muhammadu Buhari in the 2019 elections to guarantee a return of power to the region in 2023.
The minister stated this at a special Town Hall Meeting on infrastructure organised by the Ministry of Information and Culture and the National Orientation Agency.
The News Agency of Nigeria (NAN) reports the Minister of Information and Culture, Alhaji Lai Mohammed led three other ministers including Fashola, Ministers of Transportation, Rotimi Amaechi and Water Resources, Suleiman Adamu to the town hall meeting.
Fashola said besides the massive investments by the Buhari administration on infrastructure across the country and in South-West in particular, the South west would benefit more politically by voting for Buhari.
The minister, who spoke in Yoruba language and with a proverb said: "Did you know that power is rotating to the South-West after the completion of Buhari's tenure if you vote for him in 2019?
"Your child cannot surrender her waist for an edifying beads and you will use the bead to decorate another child's waist.
"A vote for Buhari in 2019, means a return of power to the South West in 2023. I am sure you will vote wisely."