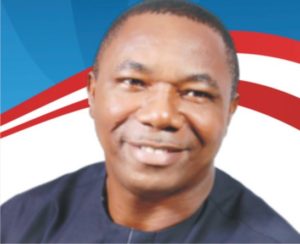 The APGA governorship frontrunner in Imo state, Sir Okey Ezeh has assured Imo people that when elected his administration will make accountability an article of faith.
Ezeh gave this assurance while addressing leaders of the Imo Good Governance Initiative in Owerri on Friday.
He decried the unaccountable manner in which Imo state resources are being managed by the outgoing government, and said that such lack of accountability is one of the major factors which have hampered the viability of the state.
For him, "Accountability and viability are two sides of the same coin. In the face of dwindling revenues, accountability should incline a prudent leader to adjust cost, thereby making for viability."
The astute entrepreneur further promised to use his wealth of experience as a management consultant and investment expert to address the economic downturn of the state and deliver prosperity to the people.
He said, "The economic rebirth of Imo state is my key priority. As you know, Imo is one of the states that are called underperformers by variable indices and indicators. Yet we are abundantly blessed. I have  taken this step so that together we can bring our state back to the path of progress.
"There is consensus in Imo that our state requires a technocrat, somebody with a proven capacity to deliver value. Over the years, our fortunes have nosedived, as Nigeria is a mono-product economy and the tendency is that when there is oil boom, most states would depend on allocations. When this revenue begins to dry up, as is the case now, there is need to look for people to create value, people that can create alternative ways of harnessing our great talents and resources.
"I am an investment banker, a technocrat. I would not be a governor that would be waiting for allocations at the end of every month, disbursing them and waiting for the next to come," he vowed.
Ezeh also called on Imo people to join APGA so as to bring their desire for a prosperous state to fruition.