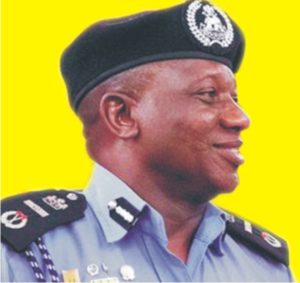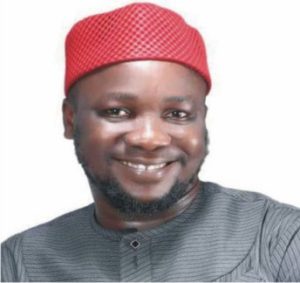 The die is cast. As the 2019 general elections draw nearer, those that believe that power belongs to them rather than the people are baring their fangs fully, doing all in their power to stifle the opposition as well as those that are not on the side of the establishment. In their warped minds, they erroneously believe that only those in their good books are fit for public offices while those they believe are their enemies should remain mere spectators in the political terrain.
The reign of impunity in Imo State has reached an alarming proportion. Like emperors of old, the words of those at the top echelon of the present government are law and anybody or group that kicks against their obnoxious, archaic and mindboggling ideas becomes their enemy that should be ruthlessly dealt with. As the travails of Comrade Precious Nwadike in the hands of the present anti people government in Imo State continue to reverberate in all the nooks and crannies of the state and beyond, one continues to wonder what this government aims to achieve by chasing this visionary and courageous young man about. It is heartwarming however, to know that in the midst of his numerous confrontations and altercations with the powers that be in the course of his dogged fight to liberate the masses, he remains unbowed and stoic. This is the stuff selfless leaders are made of.
A native of Umudiatu, Orlu autonomous community, in Orlu local government area, Comrade Nwadike's leadership traits manifested at a very young age. After his primary education at Okwujieagu township Primary School, Trans Amadi, Port Harcourt, Rivers State, he came home to his native Orlu town where he gained admission at Ojike Memorial Secondary School (OMSS) Orlu for his secondary education.
Because of his innate leadership qualities, he emerged as the Senior Prefect (SP) of OMSS in his final year in the school. Due to his unassailable sagacity in the area of management of men and resources, his innovations as the Senior Prefect of the school led to numerous changes in the way things were done before his emergence. He also used his position to help many of his fellow students who were in dire need of a shoulder to lean on.
After Comrade Nwadike's secondary education, he proceeded to the Federal University of Technology Owerri (FUTO) for his tertiary education. Within a short period of his stay in FUTO, he got involved in students union politics. His emergence as the President of Orlu LGA Sstudents Association (OLGASA), was therefore not a surprise.
As a result of his giant strides as the president of OLGASA, he was subsequently elected as National President of Orlu Students, later Orluzurumee Youth Assembly,group which comprises youths in the 12 LGAs of Orlu Zone. Bright star presently shining in our political horizon was also very conspicuous in the activities of the National Association of Imo State Students while in FUTO. In his final year in the institution, he was made Chairman of the University's Electoral body and he did exceedingly well.
After earning his degree from FUTO, Comrade Nwadike went further to add another feather to his academic cap when he enrolled at the International Institute of Journalism (IIJ) for a postgraduate program in journalism. A member of many professional bodies, Comrade Nwadike is a well known social crusader and human rights activist today.
When Comrade Nwadike declared his intention to vie for the senate of Orlu Zone after due consultations with relevant stakeholders about two months ago, the youths and elders of Orlu Zone were overjoyed, knowing that he will represent the zone effectively based on his track record of selfless service to humanity. Contesting on the platform of a grassroots party, the United Progressives Party (UPP), a party that has the interest of the masses at heart, Comrade Nwadike remains a sure bet for the seat.
Unlike his rivals in the race for Orlu senate seat, Comrade Nwadike has traversed the entire length and breath of Orlu and knows the terrain very well. This is because he led Orluzurumee Youths as President for two terms of three years each.  Most of his supporters and followers are the youths who have experienced his sagacity and acclaimed leadership prowess which motivated them in many ways and affected their lives positively.
A youth himself, he is closer to the youths of Orlu Zone and knows their problems, frustrations and aspirations more than any other aspirant for the senate in Orlu Zone. In this era when youths are being encouraged to get involved in politics so as to help their people in particular and the nation in general, Comrade Nwadike is indeed an indispensable choice because he has seen it all and has the requisite experience required by a leader even as a youth.
This publisher of the well known and fast selling Community Watchdog Newspaper is a staunch defender of the masses and human rights activist of no mean standing. Because of this disposition, he has been threatened and detained severally by the authorities who see him as a thorn in their flesh.
When Watchdog Newspaper published a story of how a huge part of the bailout fund released by President Buhari for the payment of Imo pensioners and workers was allegedly carted away by a domestic staff of Togolese, they blew their tops.
Since then, he has been at daggers-drawn with the powers that be because of his utter refusal to retract the story. This is because he felt that doing so would be tantamount to betraying his beloved Imo workers and pensioners who have been subjected to untold hardship like never before because of what they are going through in the state. This is an upcoming young man that would have made millions only if he agreed to compromise but he stuck to his gun because of his unalloyed love for the masses. Inspite of the fact that the case has been in court since then and has gulped more than ten million naira from his lean pocket compared to the people that he is in court with who have the state's resources at their beck and call, they have not allowed him to have peace since then.
Due to the constant threats to his life as well as numerous incarcerations and other setbacks that have affected his social and business life drastically, any other chickenhearted young man would have capitulated, but this is not the stuff Comrade Precious Nwadike is made of. He is determined to continue to defend the interest of the masses no matter whose ox is gored.
As a result of this rare attribute, he has won many awards from various, human rights groups and other organizations in Imo State and beyond who are touched by his very bold acts of patriotism. Imo workers, pensioners and other Imolites who are clamouring for fair treatment in a state they call their own will never forget this visionary and fearless young man who has sacrificed so much for them even at the risk of his life.
Because of Comrade Nwadike's numerous exploits in youth activism in Nigeria, he is the incumbent Imo State Chairman of OurMumudondo, a movement founded by the Area Father, Prince Charles Oputa also known as Charly Boy. This group has been at the forefront of canvassing for good governance at the federal, state and other levels in Nigeria. The achievements of OurMumudondo in this quest are legion. Today, the fear of OurMumudondo is the beginning of wisdom for our covetous leaders.
On Wednesday, August 8th 2018, the agents of oppression and suppression that call the shots in Imo State went further in their shameful display of despotic power by sending their goons who are at their beck and call for mere pittance to arrest and brutalize the indefatigable Comrade Nwadike, in gestapo style. This happened at Orlu Timber market, Owerri Eberi popularly known as Ogbo Osisi where he was having a sensitization meeting with the traders and people of nearby communities who thronged to the venue when they heard that he was around.
With over 5,000 people at the venue to listen to him, his detractors felt intimidated, hence their decision to send the much dreaded Federal Special Anti Robbery Squad (F-SARS) to deal with him. They stormed the venue and bundled him away in a jiffy. After beating him and then interrogating him for hours, he was later released in the dead of the night to go and nurse his wounds. It is worthy of note that in the course of arresting him, the SARS, in their usual style shot sporadically into the air to scare people away. This is what modern democracy where freedom of speech and association are supposed to be strictly adhered to has been turned to by the APC at all levels. It was also gathered that while in police custody, one of the officers advised Comrade Nwadike to drop his ambition which he said in the presence of some of the timber traders otherwise, they will continue to go after him.