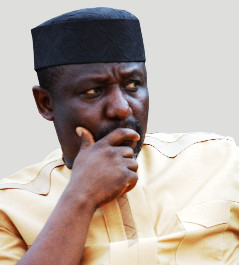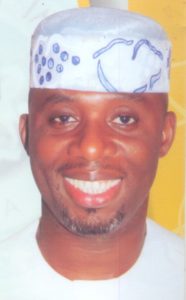 The reported endorsement of his Chief of Staff and son in-law, Ugwumba Uche Nwosu by Imo State governor, Owelle Rochas Okorocha for the 2019 Imo governorship election, has been described as inconsequential and a kite that can hardly fly by the Peoples Democratic Party, PDP, Imo State.
Meanwhile it was a rowdy session at Orlu LGA Council hall on Sunday, February 12, 2019, where both the All Progressives Congress (APC) Ward and LGA executives gathered for what appeared to be a town-hall meeting in which one of the apex leaders in the area came up to pass what appeared to be an endorsement on the present government's Chief of Staff to the governor, Chief Uche Nwosu. The apex leader had wanted the EXCOs to endorse his 2019 gubernatorial ambition. Our correspondent, Fortune Obikwere, reports that minutes into reading Chief Nwosu's endorsement message almost all the people in the hall erupted in what could be described as a rowdy session and rejected the message, which sought to endorse governor's in-law for 2019 governorship. It was like a commotion in a motor park.
But on yesterday, barely forty eight hours after Gov Okorocha had told a delegation of APC members from Owerri  municipal that he would support his son-in-law in 2019, the governor again described his Chief of Staff and son in-law, Chief Nwosu as possessing the qualities to be a good governor.
Briefing newsmen yesterday at Okigwe Road state office Owerri, the publicity secretary of Imo PDP, Hon. Damian Opara said the party would not lose sleep over the reported endorsement saying that the action has further vindicated PDP which he said, has constantly alluded to what he identified as Governor Okorocha's "my family, my family" type of government.
The Imo PDP image maker also faulted Okorocha's mantra on handing over power to the youth querying whether the governor's in-law and Chief-of-Staff was the only youth in Imo State who qualities to be governor.
PDP made it clear that the All Progressives Congress, APC, can hardly win election because of what it described as internal wrangling and in-fighting that has shred APC to pieces in Imo State.
PDP wondered why Governor Okorocha thinks his family members and in-laws were the only persons fit to hold public offices or positions in Imo in view of his nomination of one of his in-laws as minister.
The Imo PDP spokesman also alleged that Governor Okorocha has inflicted untold hardship on Imolites by what he said was the unnecessary demolition markets both in urban and rural villages, alleged non payment of pensioners and cuts in salaries of civil servants to mention a few.
The party urged Imo people to ignore anybody the governor presents for 2019 Imo governorship stressing that PDP would win Imo in the next election and restore the state to its former glory. It also accused the governor of turning against the people that voted him in via his policies.
While the gale of endorsement is going on in Owerri it was a totally different ball game in Orlu on Sunday February 12 2018 following the overwhelming rejection of Nwosu by Orlu APC executives.
Some of the excos from Orlu who spoke said that the Ward executives were allegedly totally neglected by the government of the day as regards their welfare or what they called stomach infrastructure, since it assumed office about seven years ago. They pointed out that it was the LGA executive that were being favoured instead of the grassroots that suffered and gave power to the present Rescue Mission government in the state. They further affirmed that they would not be fooled for the 3rd time having suffered such fate in 2011 and 2015, warning that if care was not taken, such neglect could breed negative consequences.
They warned the reader of the endorsement message against such errand in the future, pointing out that if Chief Nwosu wanted anything from Orlu political landscape, he should appear in person. Nothing was further discussed at the meeting which to abrupt end in manner reminiscent of the biblical "To your tents Oh Israel," situation.
The governor whose position was made known in a press release by his Chief Press Secretary CPS, Sam Onwuemeodo, made this assertion while receiving another delegation from Oguta who came to express support for the governor's Chief of Staff ambition to be Imo governor in 2019.
He also commended Oguta people for the move saying that his administration would complete all on-going projects in the area. He further revealed that people from different parts of the state have been coming to ask Nwosu to run for governor in 2019.