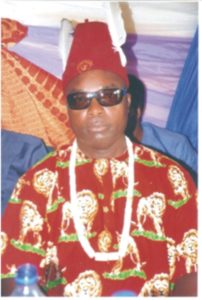 Mr. Obioha
The Governor of Imo State, Owelle Dr. Rochas Anayo Okorocha (OON) has assured Ndigbo in Germany of the commitment of his administration to put Imo State on a stable road to industrial revolution.
Governor Okorocha made the remarks weekend when the leader of Nzuko Ndigbo in Hamburg Germany, High Chief Ebere Obioha paid him a solidarity visit at the Government House, Owerri.
The governor recounted the efforts of his administration in that direction which led to the recovery and resuscitation of some moribund industries including the current drive to inject new life to the Imo industrial layout Owerri through the provision of good road network, security, electricity, and other enabling logistics to ensure revitalization of industrial productions in the layout for which his administration had held useful discussions with the Owerri Chamber of Industries.
Governor Okorocha commended the Nzuko Ndigbo in Hamburg for their support to the rescue mission administration especially their show of solidarity and appreciation of the infrastructural development in the state and made a donation of 50 parcels of land to the group for industrial development.
Earlier, the leader of Nzuko Ndigbo E.V. Hamburg, High Chief Obioha told Governor Okorocha that their group is duly registered in Germany as an NGO with membership of all Ndigbo resident in Hamburg with affiliate unions in other cities of Germany.
He stated that their group has followed the success story of the splendid achievements of the Imo rescue mission administration with admiration which led to their conferment and presentation of Award of Excellence to Gov. Okorocha in 2014 as the best performing governor in Nigeria.
High Chief Obioha thanked Gov. Okorocha on behalf of Nzuko Ndigbo for the land allocation and assured him of the readiness of his group to contribute their quota to the current industrial revolution drive of the Imo State Government, pointing out that the Nzuko Ndigbo in Germany will continue to support Gov. Okorocha who he described as the father of the new Imo State.
Speaking to press after the meeting with Gov. Okorocha, High Chief Obioha disclosed that he will travel back to Germany and hold meeting with his group to discuss the out come of his discussion with the governor for them to articulate and put the necessary machinery in motion for subsequent possession and utilization of the land allocation.
He bemoaned the high rate of youth unemployment in the country and expressed optimism that qualified Imo youths would benefit in employment with the proposed Imo industrial revolution.