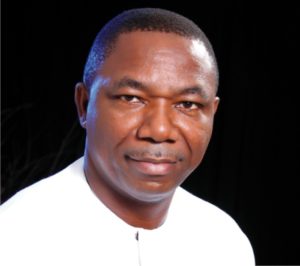 By Kasarachukwu Ekeh
In the build up to the 2011 governorship election, a few strident voices rose against candidate  Rochas Okorocha.  These voices of reason which were largely outnumbered by the vociferous backers of the then governorship candidate and now governor warned against electing him  on the basis that he had no roadmap for the governance of the state. For them, governance is a serious business which only individuals with roadmaps that clearly show how they would take their people to greater heights merit consideration for electoral mandates.  But, here were Imolites seemingly gripped by an indescribable herd instinct, rooting for a candidate whose only agenda was a bogus promise to declare free education. In the end the few restraining voices of
of reason lost that campaign. The majority like they say had their way and installed Chief Okorocha governor.
Today, however, with the benefit of hindsight Imolites have realized their mistake. The mistake of voting into power someone without agenda or roadmap of how to govern the state.  Candidate Okorocha did not draw up a blueprint for his administration, and this showed his total unpreparedness for the huge task of governance. Imolites sadly never noticed it.  Unarguably,  this fundamental flaw is key reason he has been unable to give the state effective leadership. And because he has largely groped in office, working more based on ad-hocism and impulsiveness Imo and it's citizens are worse off today than they were in 2011. He has been unable to build upon what his predecessors did, or lay  foundation for any type of economy for the state . In fact, all efforts of his predecessors in this regard have been  rubbished as virtually every sector of the state economy is comatose. But, to Gov Okorocha and his supporters the state has been transformed under him. In fact, to him and his choristers he has performed more than all past administrations, civilian and military including Dee Sam Mbakwe since he came to power.  Unfortunately, however, try as hard as they can majority of the people don't seem to align with this government argument. The reason for this obvious disconnect is not farfetched.  What this administration perceive as development is not what the people see as development. The government owing to its aversion for due process, accountability, transparency and universally accepted standards of measuring good governance invented it's own indices for measuring itself. Only it understands and uses them, whereas the people and other institutions and bodies nationally and internationally use different parameters. For example, whereas the world measures a sector like healthcare provision based on quality of infrastructure, personnel, service delivery, accessibility and affordability, Gov Okorocha government does it's own differently. To them just building houses is tantamount to provision of health services at the doorsteps of Imolites. We see the same thing in infrastructure. Take for instance again, the fly over bridges it has built at Orji and Amakohia.  The government has been lauding itself for the construction of the flyovers for months now. But, the body that regulates engineering in the country, Council for the Regulation of Engineering in Nigeria COREN, has raised alarm that those bridges did not meet engineering measurements. According to the body such projects must have engineering designs and pass through other procedures before being constructed to nationally and internationally accepted standards. The summary of the whole thing is that whereas the government is beating it's chest saying it is developing the state, what it is actually doing is putting real development in chains in the state. And since economy feeds on politics, this shambolic performance has completely reversed the little economic foundation previous administrations laid for the state.
Indeed, if Gov Okorocha had any form of roadmap, no matter how simple or complex we would have seen its manifestation in the state education sector, which is his cardinal policy.  Of course, a well implemented educational blueprint would not only transform the sector but would also make it the driver of the state economy through inflow of forex that would come pouring in from outsiders eager to pay to enjoy our world class education. Yes, education can be made the cornerstone of an economy if a leader is visionary, passionate and committed to doing that. However, such would remain a mirage if a leader is only given to propaganda, impressionism and deceit. We are all witnesses to how education is today one of the major forex earners for Ghana. Also, a recent report showed that education ranks topmost in forex for the United Kingdom at £22.6billion pounds per annum.
But in Imo government propaganda says we have free qualitative education but the reality is totally different. Recently, I was part of a team of a Nongovernmental Organization NGO that carried out a fact finding tour of secondary schools in Ngor Okpala LGA.  What the team saw during the tour was mind-blowing: decrepit and dilapidated school blocks, abject lack of teachers, poorly motivated and poverty stricken teachers and students roaming due to lack of teachers.
You can go on and on reeling out mishaps of this government. However, at this juncture I think what is important now is for Imolites to start now to search for a redeemer governor ahead of 2019. Doing this, to all intents and purposes is the hard task facing us this year. And as such all stakeholders must wake up and start the process now. It is pertinent to add that Civil Society Organizations, the media and youths should be in the forefront of the task.
I don't know if others Imolites are seeing what I am seeing so far. At the moment in spite of the proliferation of aspirants you hardly see accompanying documents telling us what plans they have for the state.  Ndi Imo must watch it because this is how the mistake starts.
It is indeed, worrisome that amid the legion it is only Mr Okey Ezeh of APGA that has for four years now been waving his document in our face. This raises the question: where are the other aspirants? Those who followed the recent sensitization tour of his party have profusely reported how marketing of his Imo Marshal Plan, I MAP formed his gospel during the tour. Last year too when he delivered a lecture at the Nigeria Union of Journalists NUJ Press Week this Marshal Plan roadmap trended throughout the lecture.
The media have equally been reporting severally about how this man has been using different fora to showcase this document.
With what he is doing this man deserves commendation. At the same time, Imolites must start demanding similar thing from all other contestants. It is not enough just to want to rule the state especially as it is today. Anybody wanting to lead us is expected to prove beyond all reasonable doubt that he has all that is needed for the huge task. Governance is no longer a tea party or all comers affair, it is a very serious business now and only the truly prepared should be voted into offices. Let us start planning for 2019 governorship now because who ever fails to plan, has planned to fail.