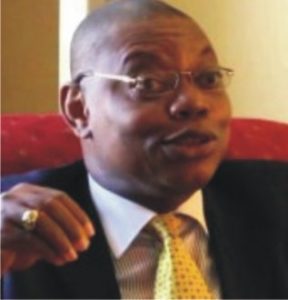 Appalled by the current state of affairs in Imo state, one of the gubernatorial aspirants jostling to represent the All Progressives Grand Alliance, APGA in the 2019 guber election in Imo state Chief Charles Onyeagbako has unveiled his desire to restore Imo to its former glory.
Chief Onyeagbako who made this known during a chart with journalists at the grand finale of APGA's sensitization/rally tour across the 27 Local Government Areas of the state, at Mount Canel, Emekuku, in Owerri North added that APGA is the only political platform through which the aspiration of Igbo people could be achieved.
He further decried the
present state of Imo, which according to him "is in coma" pledging to revive and put the state back to work, to produce a positive change.
The lawyer who is also an ex Owerri North Local Government Boss harped on the need for Owerri zone to take over power from the incumbent, noting that Orlu zone has produced Imo governor for eight years, Okigwe for four years while Owerri zone has not.
He argued that the fact that Okigwe zone could not complete his tenure under Ikedi Ohakim (past governor) does not mean it's not Owerri turn.
The erstwhile commissioner for lands during Achike Udenwa's regime, decried the high rate of unemployment in the state, stating that lack of job in Imo was caused, by to the current government deliberate erosion of the enabling environment for job creation, hence he said that the restoration of the enabling environment is one of his key interest "you cannot create jobs unless you have an enabling environment; and that environment is what we want to create" he quipped.
Chief Onyeagbako also regretted that the present administration has destroyed institutions in Imo State
which drive good governance and administration such as the judiciary, legislature, civil service, the press even traditional rulers, those he said have been reduced to ward chairmen of the All Progressive Congress.
Therefore he advised Imolites while warning them against greed over gifts from some politicians that could influence them to vote incapable, selfish fellow who would not be willing and ready to serve the people and deliver, stressing that a real governor is one who do the work not squander money.