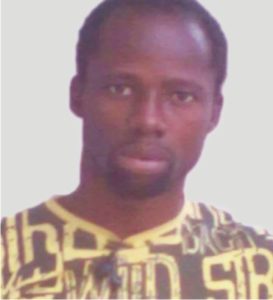 Mr Felis
What appeared a baberic and unbelievable inhuman act was recorded last weekend, December 29, 2012 in the South South geopolitical zone of Nigeria, as a twenty two year old man was forced out of his fatherland for not serving a deity.
The victim identified as Felis Innocent, who hails from Ivue in Uromi Edo State, Nigeria, and a Primary 4 school dropout has reportedly left his original abode uncelebrated, when he declined to serve the village deity, served by his late father, Mr. Felis.
Information gathered by our roving reporter said the deceased Chief Priest, Mr Felis who died in December 20, 2012 after serving the shrine for over 13 years left behind his wife and only child, Innocent.
Further investigation revealed that according to the traditions of the Ivue people, once a Chief Priest dies, his male offspring automatically takes over as a successor.
One week after his burial according to the traditional rites and rituals, the villagers through the traditional ruler and his elders in council demanded that Innocent be installed as the next Chief Priest.
When contacted, the only son, Felis Innocent refused ascending the position by telling them it was against his Christian faith.
Angered by his refusal to continue with his father's footprint of serving the shrine, they allegedly threatened to use him as an appeasing sacrifice to their gods or they would banish him.
Insisting on keeping to his Christian faith, and due to fear of being killed by the angry village chiefs, the young man reportedly left his village to an unknown destination as at press time.
Reacting to her son's whereabouts, and circumstances surrounding her son's disappearance, Mrs Felis who couldn't hold back her tears said, "Since they threatened to kill my only son because of his refusal to be an idol worshipper, I have not set my eyes on him. Who knows if he is still alive or dead? He is my only child, who I still live for".
She continued by telling newsmen that even when her husband was alive, she and her disappeared son never took part in idol worshipping because it was against their faith.
Meanwhile, a cross section of people interviewed on the issue blamed the government on the negligence of fundamental human rights of the citizens.