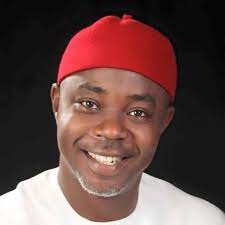 By Austine Echereozo
Recently I boarded a Bus Imo from Tetlow junction to the other end Tetlow that terminates at Wetheral near Ogboshishi. I was actually going to Nekede to meet a friend of mine that lectures as Federal Polytechnic Nekede. Before I entered the bus five persons were already seated, two middle aged men. A young man in his late twenties and two women of which by my calculations, one of the women of which by my calculations, must have sixty. I noticed that they were discussing politics as it is always the case especially this period that politics is always at the Centre stage of every discussionbeing it in market places, churches, inside commercial vehicles and virtually in every social gathering. I and the driver of the vehicle were the only person that was not talking, we only acted as observers, listening and enjoying the way with which these people discussion are conforming to one general opinion without any dissenting voice, it was quite unlike the normal discussion with politics that is always characterized with argument and counter argument, but that was not the case with these commercial vehicle companions they tend to be speaking with one voice as if they have something in common even though all of them are from Owerri Municipal, as the discussion progresses.
I actually mistook them for people who are on a journey for a common front or going for a sort of community meeting but it was only when we get to around school road junction that I discovered they are going on different personal business. One of them by their introduction is from Umuonyeche. The young man in the midst is from Amawom. The other man came from Umuoyima, one of the women, the older one is a non-indigene but domicile at Asuzi ward as the other women is from Umuoronrojo, the topic of the discussion centers wholly on Owerri Municipal House of Assembly Seat. Intact the name Solomon Anukam dominated the topic of the day they so much eulogized this man that every curious mind will be so eager to know him one on one basis infact they are ofthe view that Anukam still remain the best across party line among those warming up to contest the Assembly seat for Owerri Municipal, their discussion was beyond party primaries as they painstakingly emphasized more on the general election. To them, Solomon Anukam is on the verge of picking the PDP ticket again. There strong support for him hinges on Anukam's track record at the State Assembly. They are of the view that he has performed creditably so well in his first tenure and that every Owerri Municipal Person should give him the full support so as to consolidate on his laudable achievement at the Municipality. He was in that discussion described as humility personified and an embodiment of truth and hard work, a man who always at the beck and call of every person in Owerri Municipal. The young man from Amawom disclosed that every youth in Owerri Municipal knows Hon. Anukam as a man that opens door to everyone whether old or young, he noted that they have been trailing the activities and projects of Hon. Anukam without him knowing and he mentioned that those projects are too numerous to mention.
He revealed that Anukam constructed the Amala Bus-stop at new Owerri 1, and also graded the road that connects Area L to other parts of Owerri Municipality. The woman from Azuzi ward disclosed that Hon. Anukam installed a bore-hole at St Luke's Catholic Church where she worships, she emphasized that all the non-indigenes in Owerri Municipal has enjoyed the philanthropic and good gesture of the Hon member. The man who hails from Umuoyima disclosed graded the road leading to De Range Hotel along WAEC Board Aladinma. He also made a revelation about the Nwaorie lane bore-hole which Hon, Anukam installed. He also made mention of the Transformer donated by Hon. Anukam that served people around Uratta Street, Erekwerenwa and Osuji Streets. He also made mention of a bore-whole at Emmanuel College by New road, and that bore-hole was installed by Hon Anukam. We also learnt that he donated money for the repair of the transformer that served Umuororonjo, Njiribako and School Road Area. He also gave a transformer that serves the people residing around Aladinma ward 1 at the back of IMSU. The man from Umuoyima disclosed that Hon. Anukam shared palliative equitably to virtually all the families and all the wards in Owerri Municipal. I was quick to investigate more on the activities of Hon. Anukam after listening to the people and I found out that he is a man who chooses not to blow his trumpets. He only wants his projects to speak for him. Then, I found out that Anukam has attracted job opportunities to many people in Owerri Municipal and has empowered a lot of young men and women in the Municipality.