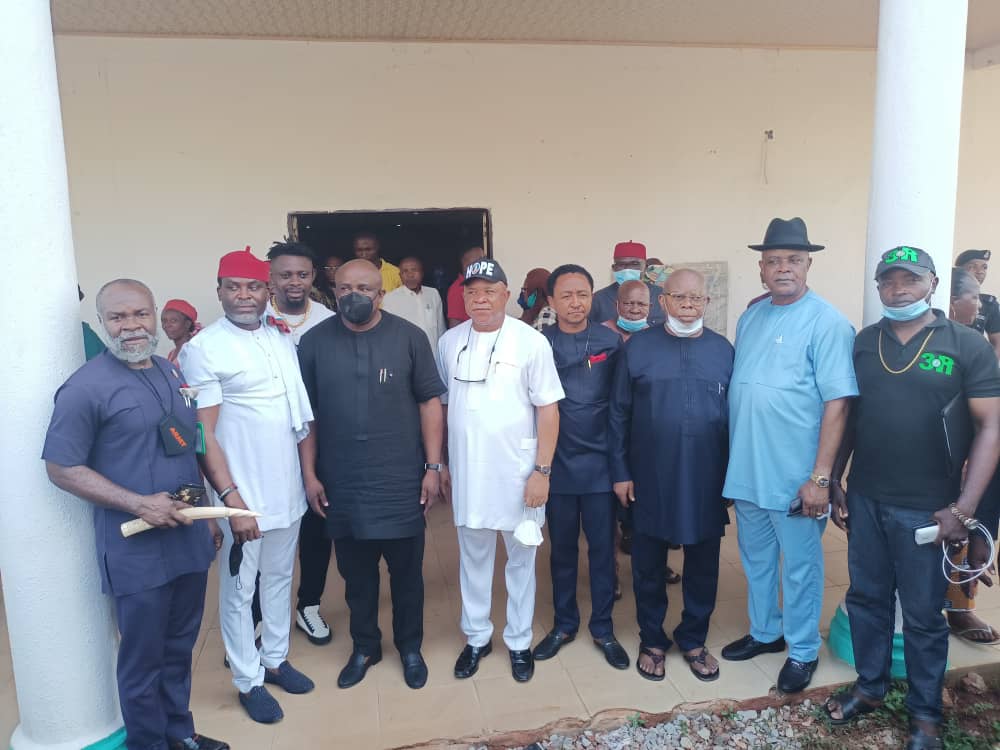 The Speaker Imo State House of Assembly, Rt. Hon. Paul Emeziem has described the state Chairman of the All Progressive Congress (APC), Barr. Marcellus Nlemigbo as an exceptional leader with excellent dexterity and in-depth experience in political party management.
The Speaker stated this while speaking on the activities of Imo State APC Technical Committee on membership drive led by him.
According to him, his role in the committee which was commissioned by Governor Hope Uzodinma was to contribute to the growth and success of the party in the state.
He debunked the report that he was interfering or dragging the party's affair from Nlemigbo led leadership, stressing that he was never in a position to compete with Nlemigbo on party management.
The Speaker also disclosed that the party has exceeded its target in the membership drive, having recorded over two million new members through the membership registration and revalidation exercise.
He further applauded the governor for his commitment and ingenuity in supporting the party, saying that efforts was to make APC a party to beat in the state
He said, "we can't stop until APC takes over the entire Imo state. If possible, we want to make Imo a one party state. And we are happy with the success we have recorded so far. As we speak, we have beat our target of 2 million new members and above.
"This success could not have been possible if not for the commitment and support of our governor, Dist. Sen. Hope Uzodinma towards the party as well as his laudable achievements so far in the state, not withstanding recent challenges.
"More so, our party Chairman, Chief Barr. Marcellus Nlemigbo is on top of his game. He is an exceptional leader and a team player. He knows it all as far as party leadership and management is concerned.
"He has done well to allow every party member including my team and I to contribute our individual and collective quota towards the growth and development of the party.
"I there is no reason whatsoever to drag the party management with Nlemigbo. So anyone who thinks otherwise as far as my role for the party recently is concerned is wrong.
"I advise that those peddling the unfounded rift between me and Chief Nlemigbo should rather commite their time and energy in helping the party and our governor to succeed."